Commercial Drywall Contractors In Addison Texas
Need skilled drywall contractors in Addison for your next commercial project? Our full service drywall installation professionals are experienced from minor patch repairs to interior lining for multi-story buildings.

Omega is your go-to drywall contractor In Addison Texas
At Omega Industries we have an extremely large team of highly qualified, experienced and background checked drywall installation experts. Because of our excellent team, Omega Industries will never let you down. 
Our crew is not the type of crew you've heard about with other companies. Showing up unprepared to handle a job is not an issue for Omega Industries because we only hire the best and you'll only see the best when we show up at your worksite.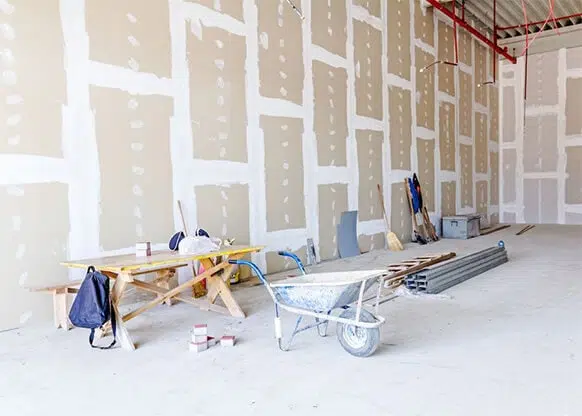 If these services don't quite meet your company's drywall needs then let us know. We will work out a custom quote based on your company's project goals and get the job done right (the first time) just for you. We have the ability to make your planned project a reality no matter what.
What drywall services can omega offer for you?
We can provide it all, you just need to let us know what it is you need. You can count on a smooth and easy process from Omega Industries starting the moment you call for a quote to the last minute we leave after a final walk-through. We will deliver unparalleled skill and customer service at every turn.
Omega's experts have worked in a range of environments including healthcare settings, government buildings, and even schools. Whatever your work environment is, we have the ability to make your drywall project a huge success. When we arrive on site to do your drywall installation in Addison Texas you'll know you made the right choice.
You probably have heard the horror stories of contractors showing up with poorly trained workers and tools that were never capable of doing this type of job. With our crews this will never be the case. We will always pride ourselves on showing up with the right number of people and the best tools to get the job done perfectly.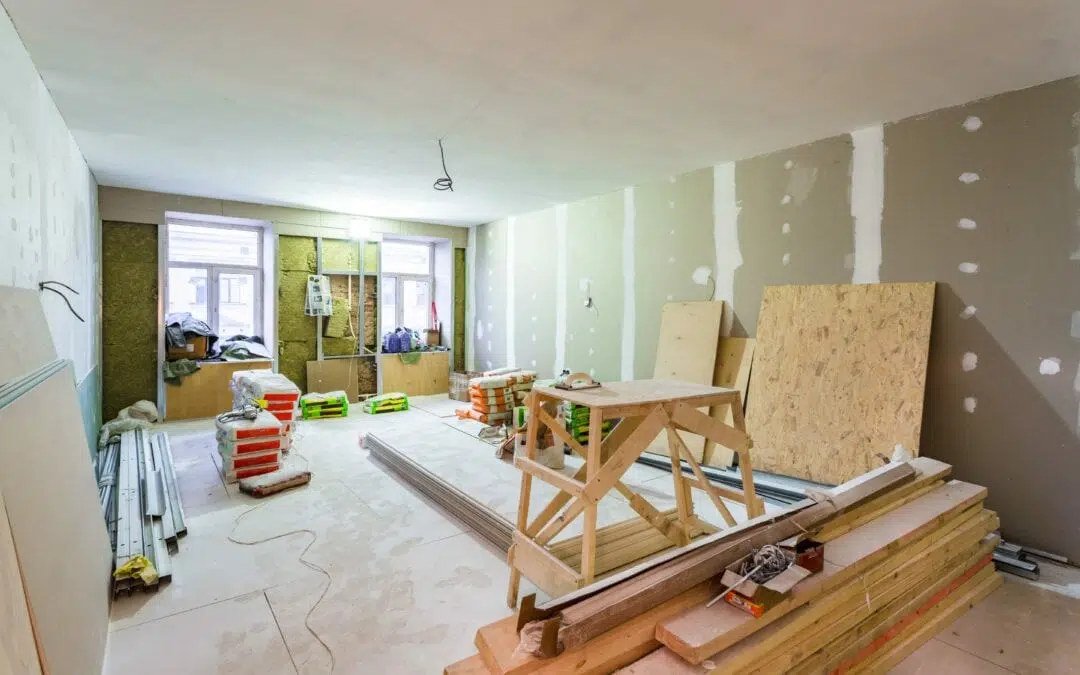 Need something more than just drywall? We're a full-service, Texas-based contractor that can handle anything and everything you throw at us.
You can contact or visit us in our office from
Monday to Friday from 9:00 AM – 5:00 PM (CST)
4060 Shilling Way,
Dallas TX 75237
We can't wait to hear from you! Once you give us a call for a quote the stress of your project falls entirely on us. You can relax and know you're in good hands with Omega's Drywall services.

Anyone you work with as part of Omega's team from office staff to talented contractors is 100% reliable. We promise to deliver clear communication and honest answers to your questions.
We will do the job with pride because we want you to know we care about what we're doing. We won't ever be the nightmare contractors showing up late and leaving early. That's just not how we do things here at Omega Industries now, and it won't be that way in the future either.
We're your local the colony texas drywall experts
Omega is proud to be a local business in Fort Worth, TX. That means, to us, you're like family. We work and live in the same towns you do and we wouldn't want that any other way.
Omega's contractors are local residents who care deeply about their community. Our local community pride means we want to see everything built or remodeled to the highest quality for every project, every time.
We're proud of our success (and our work)
We know we can be proud of our work because many of our customers come back to our site just to leave reviews about their experience. This gives us a chance to see how much they love their project after we leave, and shows you that we deliver on every promise we make.
We will never leave a worksite until everyone is 100% happy with everything that's been done. We aren't in the game to churn mindlessly through clients. We're here to do the job as well as possible and make sure you love the results.
Ash and his team are very professional and provides quality work. Ash is very responsive and is great with communicating with us on our projects.
One of the best contractors in Dallas. I've worked with Anthony on one of my SMU projects, and as complicated as the project was, he was always available and easy to work with. Top quality contractor!
I have walked Omega's jobsite at SMU and their attention to detail and quality of work was impressive. They painted an entire dorm (over 4 floors) in 2 days to meet an extremely tight timeline with students coming back. SMU loved the work done and the customer service as they had a project manager and the head of the Dallas office onsite making sure the job was done right.
I've been contracting our epoxy and painting projects with Omega for nearly 6 months now on various operating/capital projects around my food grade bottling facilities. By far they are a standout team from safety to their attention to detail while working around a fast paced production line. Thank you again to Ash and his team !
I personally have dealt with countless contractors throughout my 10+ yr industrial career where I can honestly say that Omega Industries provides straight forward quality service. Unlike many, they stayed true to their time frame and completed a top notch project that exceeded my expectations. From the first day Ash formulated the exact floor plan I was seeking, to the last day the urethane coating was laid over the epoxy, there is one word to describe it all… Flawless. This was done over the week of Thanksgiving and I am already planning our next project for the new year. To say the least, I highly recommend this ambitious crew.
Omega Industries did amazing work for me and my company. Ash was great to work with and even finished the job early. I was impressed with the quality of his work as well. I look forward to hiring them again for our next project!
Quality of the work is amazing I highly recommend!
I had a great experience and they really revamped our clinic.
All the way through the process of my paint project, Omega Industries showed care in their work. The project managers were very professional, the paint crew was receptive to feedback, and the paint project was of excellent quality. I would highly recommend Omega Industries.
Omega is hands down one of the best companies to work with in the DFW area. I highly recommend them. Their service is always on time and done with the utmost quality. Two thumbs up
We have had a wonderful experience with Omega. The attention to detail was outstanding. Our doors look brand new.
I used Omega for some commercial paint projects which were very time sensitive. They not only got the project done in plenty of time, the guys they had complete the project were did an amazing job. I highly recommended them for any project you are looking to get done, wether personal or commercial.
Highly recommended painting contractor in Dallas. They are responsive, affordable and completed our office ahead of schedule.
Excellent service with great reliability, communication, and professionalism at a very reasonable cost. A pleasure to work with Ash and his team who I hope to work with again.
Omega was highly responsive, professional, and did a great job. Ash was easy to work with, provided recommendations, and gave us exactly what we needed. Thank you.
Dependable and honest company. Easy to work with and competitive pricing. Made my office remodel super easy!
Get a detailed scope write-up for free. Claim your painting scope written up by a Qualified NACE
Coatings Inspector (Valued at $1,500.00).
Here are common questions customers ask us.
Have a different question? Scroll down, fill out the form, and just ask.
Drywall is a popular building material because it's affordable and also highly durable. It offers the builders a chance to use a fire-resistant material and helps reduce the amount of noise that travels from room to room. These things make drywall a great option.
If you're ever curious about why you need to use drywall just give us a call. At Omega we want to help answer your questions as quickly as possible so you can feel comfortable about your entire project.
Drywall isn't always as easy to work with as you might think. A drywall contractor can help you avoid mistakes that add up to be costly and ruin the timeline of your project.
Omega's drywall contractors will be able to show up and get things done right the first time around, and that's going to save you time and money. All you have to do is give us a call to get the ball rolling.
Anytime you need a fresh installation, your current drywall is extensively damaged (large holes, ceiling cracks, water damage) it's time to call in the pros to help take care of your drywall needs.
At Omega we can handle all of your drywall contracting needs from installation to repair. If you think it's time to get the pros out there it probably is. All you need to do is call us and we'll be on the job.
You should expect your drywall contractor to be able to install your drywall professionally and efficiently. That includes being able to handle measuring accurately around plumbing and electrical work to make sure your drywall fits as perfectly as it's supposed to.
Omega's drywall contractors have years of experience to make sure we can do all of these things and more for you. If you want to know what we can add to your project with our experts just give us a call. We'd be happy to help.
Get in contact to reserve a confidential site assessment with one of our experts for your commercial Texas-based location.