Maintaining a commercial building can be more work than you think. There are lots of demands that need to be met when you own a commercial building from repainting, to landscape care, to interior repairs for damaged items or changes that need to be made for improving workflow. If you are the owner of the building, or just the owner of the business leasing a building, you know how busy you already are with other tasks related to your job.
Running your business is already a lot of work. How are you supposed to have time to maintain your building? This is where commercial building maintenance services come in and they can make all the difference in the appearance and condition of your business' home base. No customer wants to walk into a dirty office or approach a building with dingy and peeling paint, and employees will not be impressed with these conditions either.
If you are ready to learn more about the commercial building maintenance tips that will make a big difference for your business management process, you need to read on!
Why Do You Need a Dallas Building Maintenance Service?
As mentioned above, caring for a commercial building is a lot of work. You cannot just ignore issues with the building that you work out of and customers and your staff will not appreciate it if you do not take care of the workspace both inside and outside as needed. Most consumers link the quality of a business location with the quality of the services that are provided inside the building. Imagine the damage to your business reputation if your building looks dilapidated or dingy and dirty!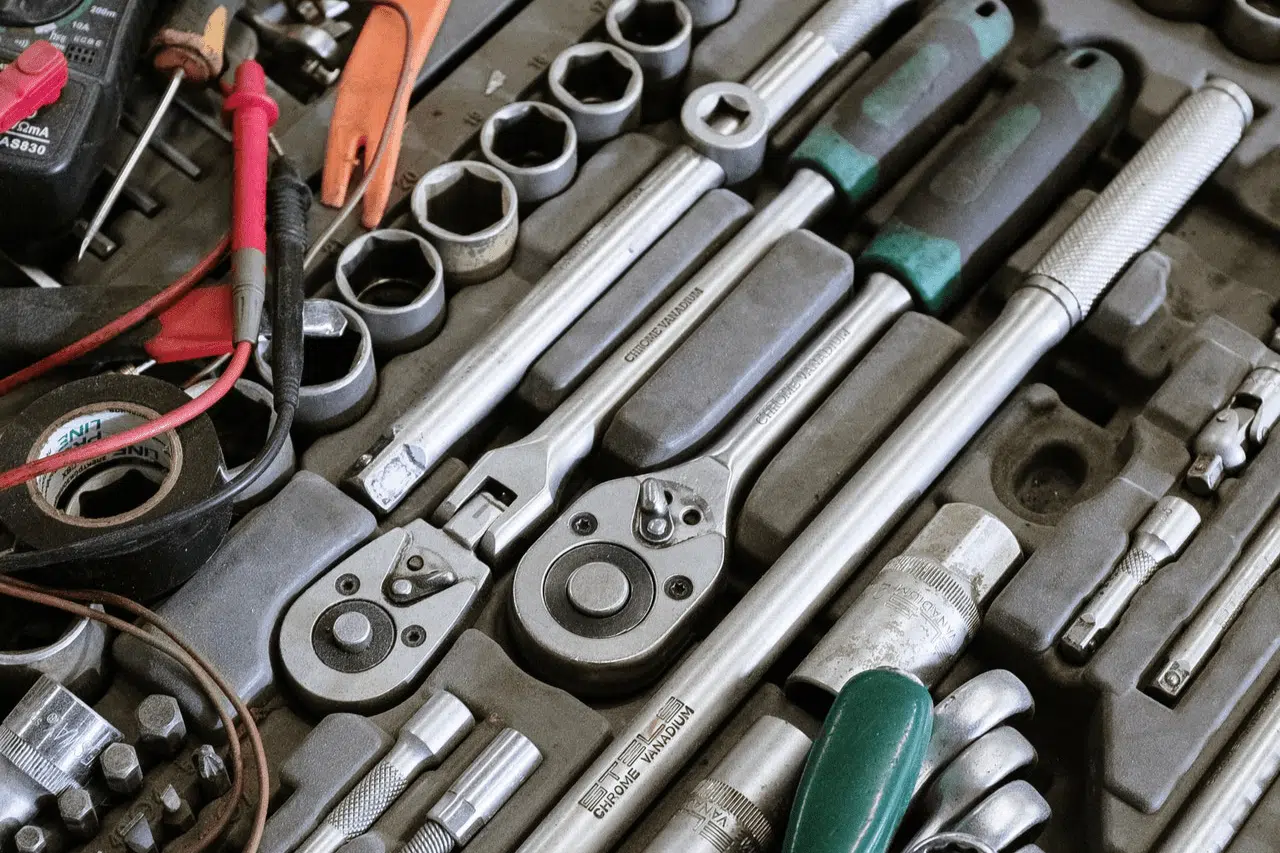 When you use a business maintenance service, you get access to a team of people who will take care of all of the aspects of your business building's needs. You will get help with landscaping, care for repairs and damaged items, and maintenance of the building exterior like paint, window washing, and more. These services can take the guesswork out of caring for your business location and can free you up to be able to do your job, which is to run the company.
If you have a large building, in particular, there are going to be too many tasks for just one person to handle. Large buildings require the efforts of a skilled team to maintain and you will be glad that you are not alone with this process. Having an experienced management company handling the upkeep of your business location is almost essential if you work out of a very large commercial property.
Overall, you will save a lot of money when you work with a maintenance service when compared to trying to contract with independent companies for commercial painting, repairs, and other processes. Each of these contracts will have its own fees that need to be paid and you might run into issues with scheduling these unique services to come on-site at the same time to do their work.
When you work with a single, quality service that provides multiple maintenance services, you will have a smooth and seamless experience that is much more enjoyable for everyone who comes to work at your company each day.
Maintenance Control Tips for Dallas-Area Commercial Buildings
Your maintenance company should have set processes that they are following for the seasonal needs of your business as well as for the day-to-day requirements that need to be met to keep your location in excellent shape. There are some things, such as painting, that might only come up every few years, and other tasks which must be done during certain seasons or once a week or once a month. A team of skilled maintenance experts will be able to handle the scheduling of all of these needs with ease.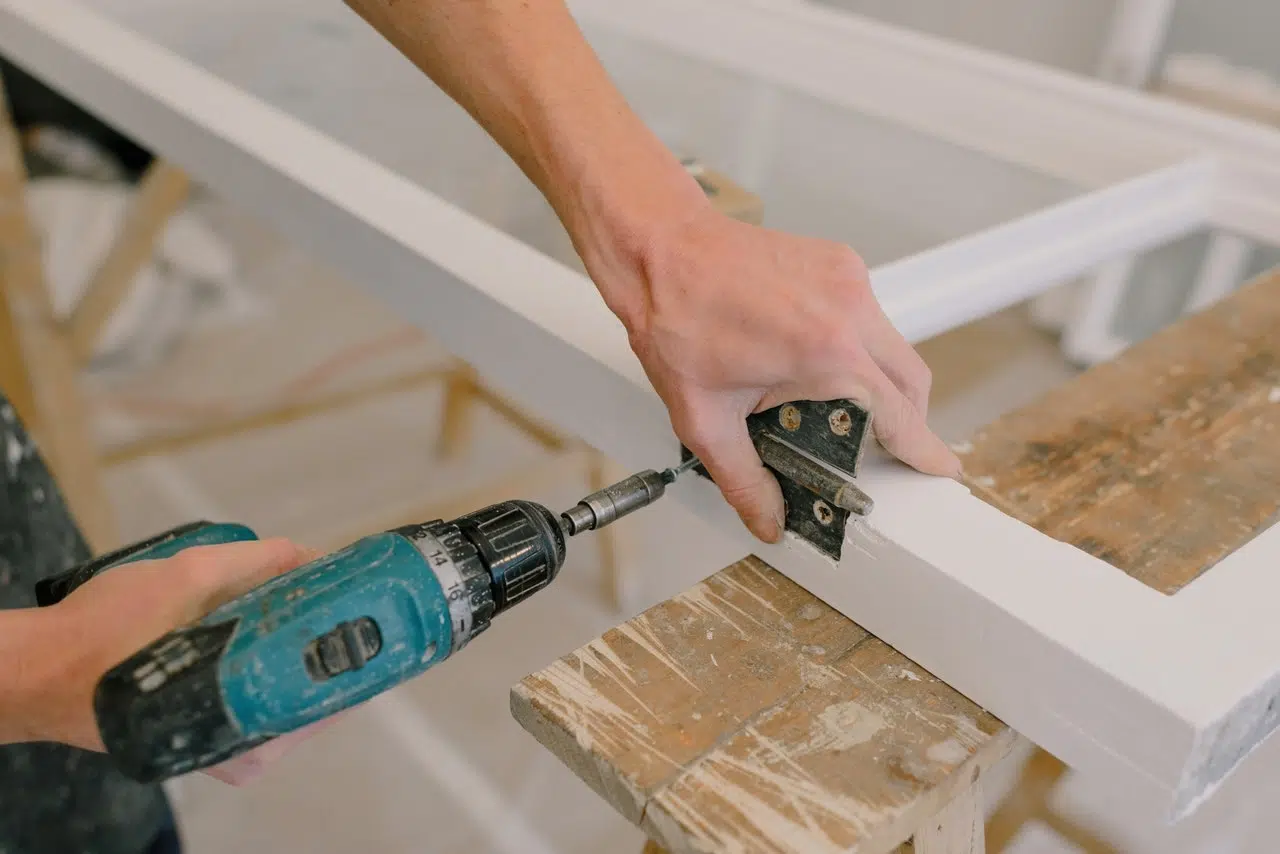 That being said, you should be aware of the kinds of things that are essential to maintaining a commercial property correctly. This can help make sure that there is no confusion about the tasks that need to be done each year and it can help you to research commercial maintenance services that will offer the right support for your needs.
1. Remove Dead Vegetation
This is one of the most often overlooked items that needs to be done for commercial properties after the winter or after the leaves have fallen in the autumn. Leaves, sticks, and plant debris on the roof or leaning up against buildings can lead to issues with moss, damage to paint and other surfaces, and can cause slip and fall risks on sidewalks as well. Leaves can also clog drains and lead to ponding or flooding around the foundation of your building or in common areas.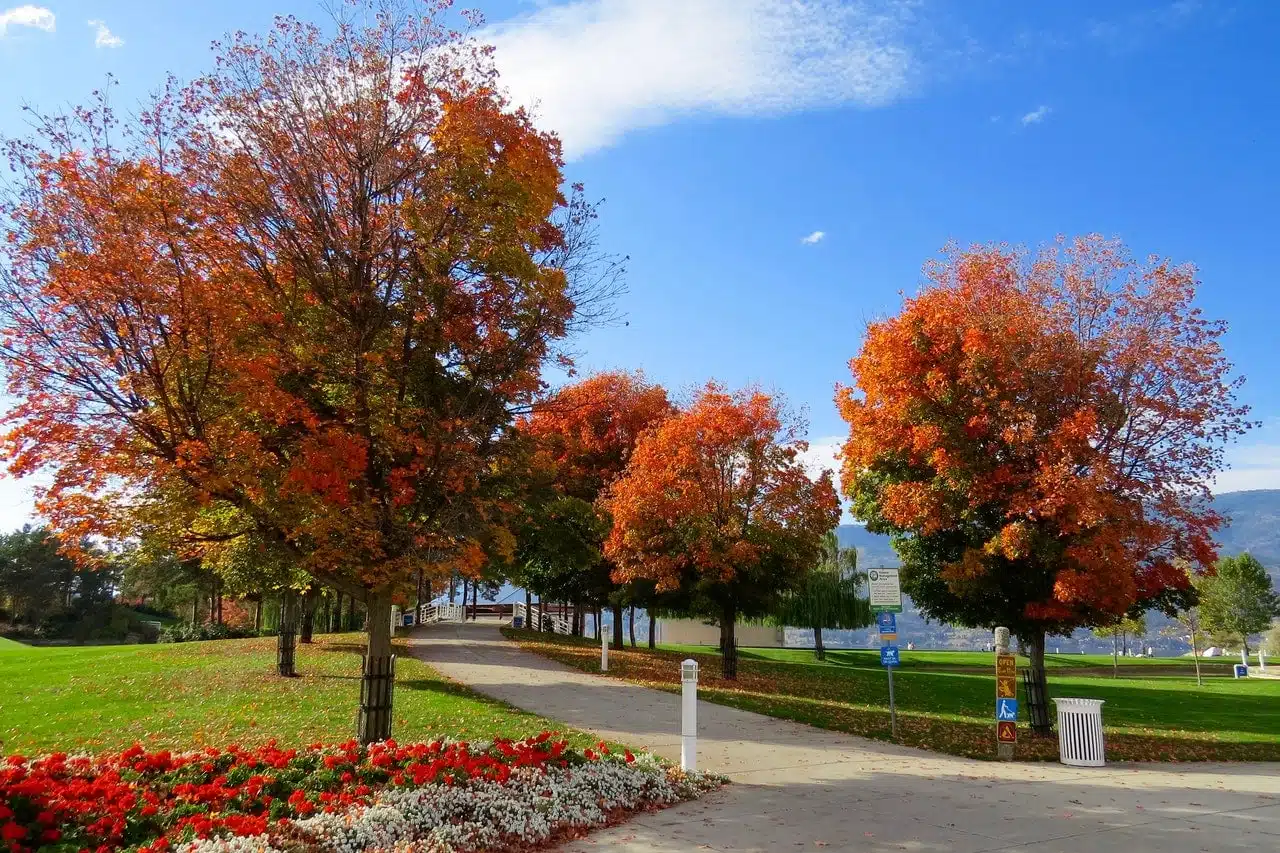 Dead vegetation clean-up should be done any time that there is a large amount of it that needs to be cleaned up. If you have a wind storm or some other unexpected weather event that leads to this condition on your commercial property, a good maintenance team will notice and take care of this need without being asked to do so.
2. Inspect Faucets and Irrigation
Anytime there is a cold snap you will need to be sure that there are no broken spigots, faucets, or irrigation lines on your property. This can lead to all kinds of issues with flooding both inside and outside the building when the weather warms back up. Preparing for this kind of cold is not always possible, but you should be able to install covers and take preventative measures like draining the water out of the irrigation lines before winter.
When the proper steps are taken to prevent water leaks and other damage that can be associated with frozen pipes, you will save money and time on cleanup each year. This is one of the most important maintenance jobs that a maintenance service can do on your behalf and you will want to be certain that this part of the promised services that are included in your contract.
3. Take Care of Landscaping on Your Dallas Commercial Property
The lawn, trees, flowers, and other items in your landscaping need to be healthy if you want your commercial property to look its best. You cannot afford to cut corners on this part of the upkeep of your building because a neglected lawn or dying plants really impact your curb appeal in a very negative way. Taking care of the landscaping around your building is a year-long process that requires skilled attention.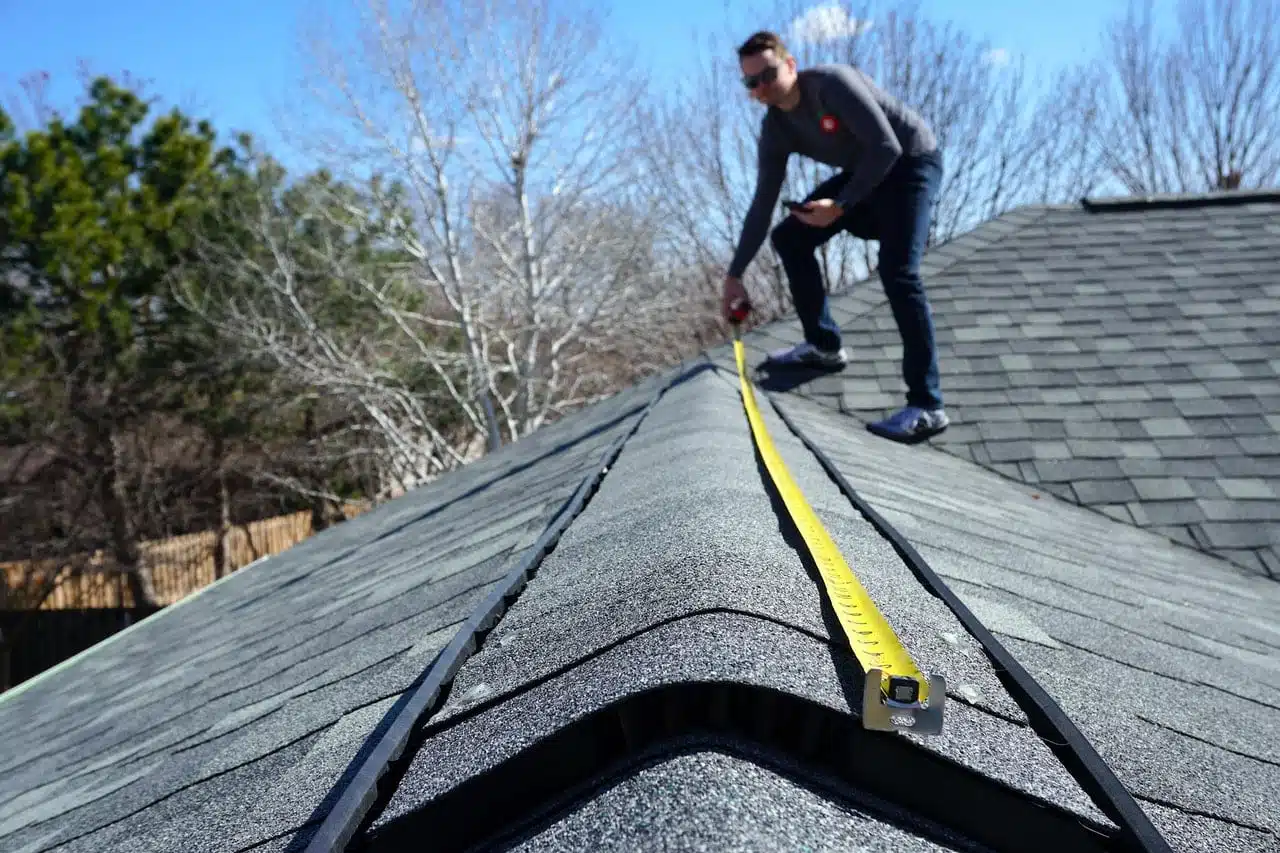 No maintenance company should promise to take care of your landscaping if they are not intending to provide care at least once a week. If you cannot find a maintenance company that provides this as part of their services, you should make sure to hire a quality landscaping company for this need. You do not want to neglect the plant life on your property for long or it will look overgrown or start to die.
4.
Take Care of Gutters and the Roof
Commercial building maintenance companies can be tasked with taking care of cleaning out the gutters on your building as well as checking on the roof and maintaining it. Most commercial building companies will offer this as part of their annual services at least once a year. You might need to have this service done more often if you have a lot of trees around the building that could damage the roof or if you have a lot of falling leaves that are clogging up gutters during certain parts of the year.
The roof of your building is very expensive to replace and you will want to avoid this cost before the end of the normal lifespan of your roof installation. Taking care of the roof and the gutters is important for the integrity of the building and also for its appearance. You should not attempt to neglect this part of the care of your building for too long or you might end up with costly damage to the roof that could have been avoided.
5.
Washing Your Dallas Business's Windows
Not every maintenance company washes windows, but most of them will offer this service for your needs. If you have a multi-story building that has windows at many different levels that need to be cleaned, you will need a team that has the right equipment and cleaning tools to take care of this part of your commercial building's upkeep. This should be done at least a couple of times a year or as needed.
In locations that are impacted by ocean air, you might have to clean your windows a few times a year. Salt spray and ocean environments can impact the health of window trims and frames as well as make for grimy and dirty windows when window washing is not done frequently enough. Make sure that you have someone lined up to take care of this need before your windows end up too dirty to salvage or your building starts to get rust streaks from dirty window frames.
6.
Lighting Upkeep
The lighting that is in your parking lot, along walkways, or in open spaces around your commercial building needs to be kept up for safety and for appearance's sake. You will want to make sure that there are no dark corners or dark walkways on the property at any time of the year. It can be tempting to ignore lighting when the days are longer, but you never know when someone will be walking up to your building in the dark and fall.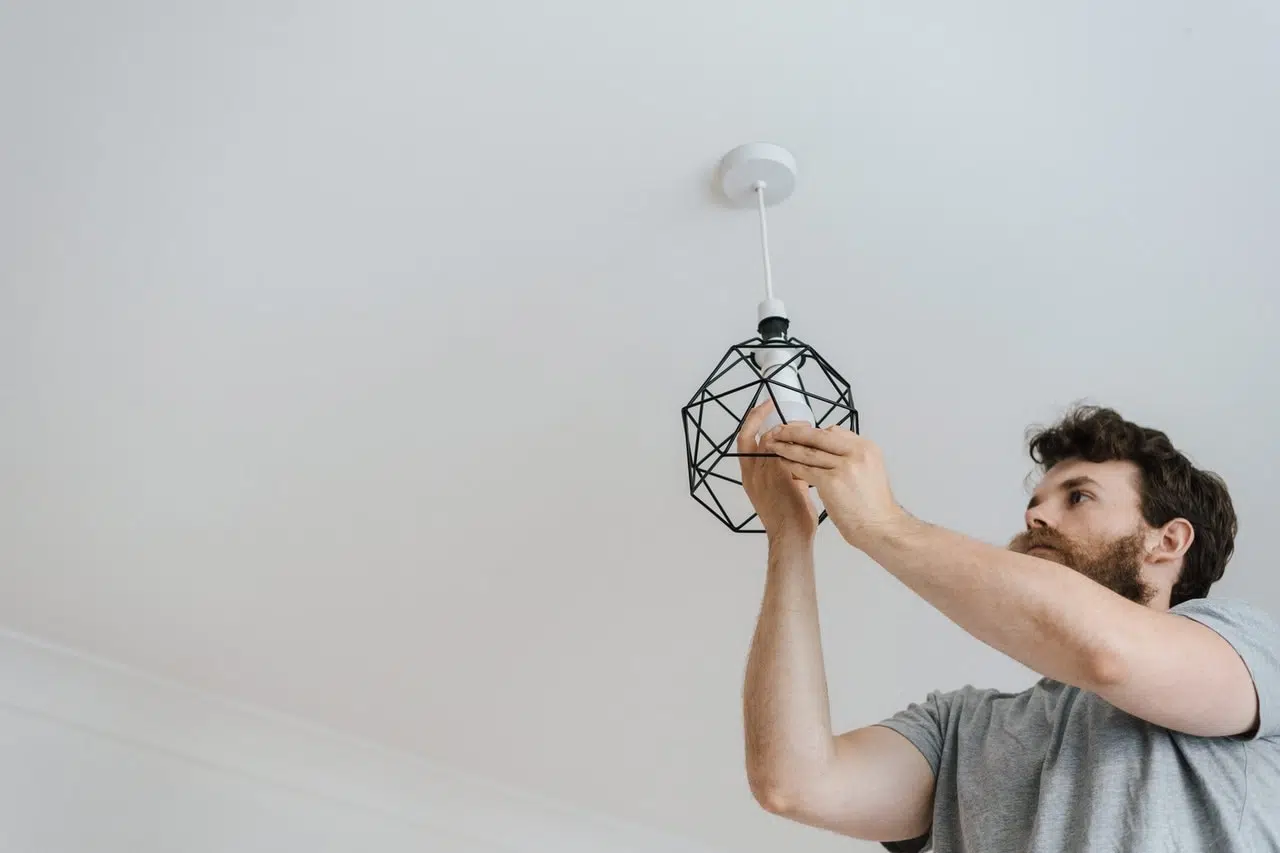 Lighting makes your commercial building inviting, safe, and secure. You will want this to be one of the tasks that are taken care of as soon as the need arises for a repair. Even a few days without the right lighting in place can lead to potential injuries or risks to people's safety as they leave the building at the end of the day, or arrive early in the morning.
7.
Dallas-Area Commercial Property HVAC Maintenance
Your HVAC system is what keeps your building smelling fresh and it also keeps the temperature stable throughout the year. You will want to be sure that your HVAC system is getting service as often as the manufacturer recommends to make sure that your building is able to be heated and cooled year-round for a reasonable price. A lack of HVAC maintenance can lead to steep heating and cooling bills as well as breakdowns that could have been avoided.
Most HVAC companies can provide this service for you or your maintenance service might be qualified to do so as well. Filters need to be changed in these systems two times a year at least and you will want to be sure that the unit or units are running properly. Forgetting about your HVAC can lead to costly repairs and a building that is very cold or very hot.
8.
Pavement and Sidewalk Care
The sidewalks and the parking lot pavement need to be inspected for damage or problems before they become a safety hazard. This is particularly true in areas that get a lot of snow and ice each year but you might also run into trouble with these areas due to tree roots pushing up the concrete or asphalt. This kind of repair is necessary to avoid trip hazards and to prevent the breakdown of large areas of the walkway or parking lot area.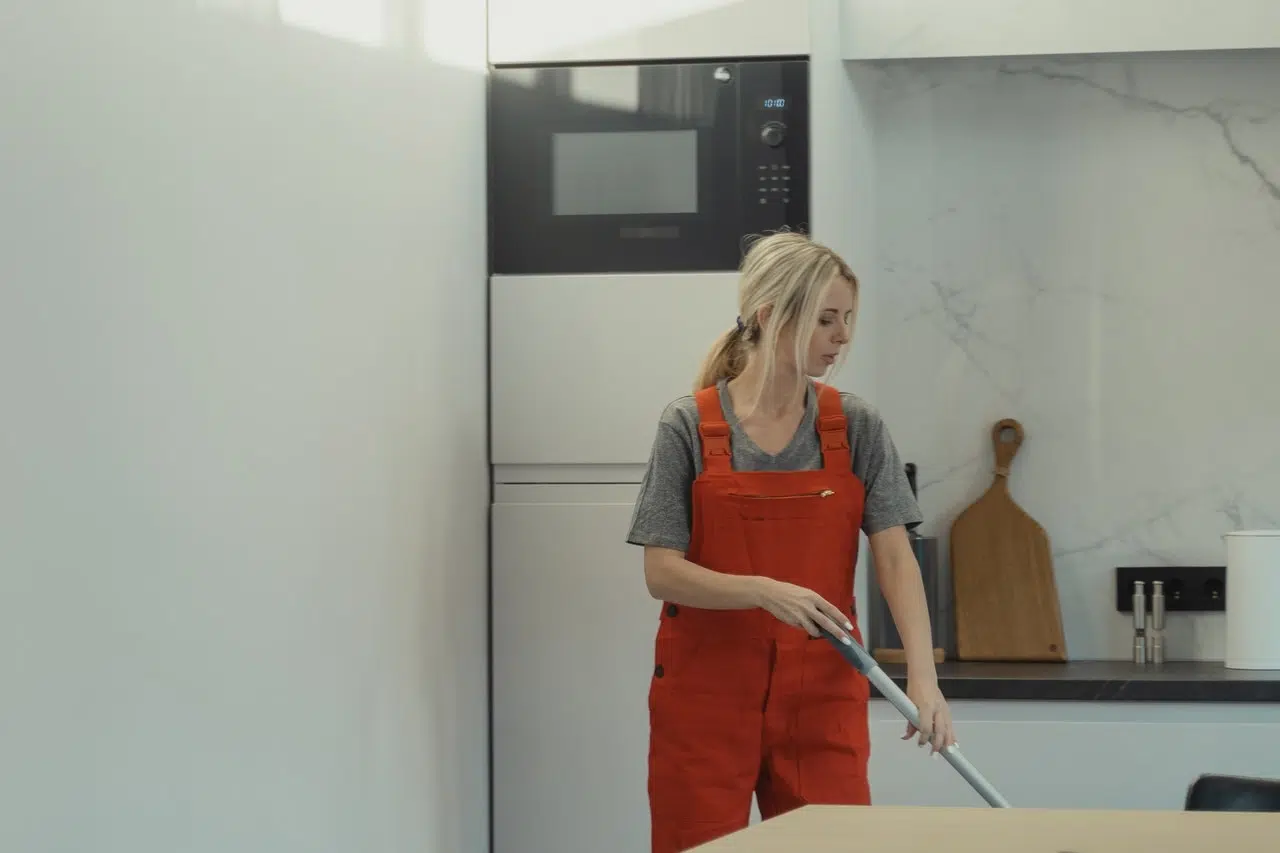 It is not that expensive to have these kinds of imperfections sealed or repaired but replacing large sections of the parking lot of walkways will really add up. Make sure that you avoid this large project that can also cause issues with access to your building by taking the time to repair concrete surfaces as issues crop up. Stable and safe walking surfaces are critical to your building's safety and also to its appearance.
9.
Interior Cleaning for Your Dallas Business
While not every maintenance company handles indoor cleaning and care, there are some companies that offer all of these services. You need to be sure that you have someone who is available to come in and clean each week and you need to have access to help for plumbing issues, lights that have burned out, elevators that are stuck, and more. Interior building care is just as critical as exterior care and is often left off the list of things to worry about until a sudden emergency need crops up.
The interior spaces of your commercial building will need upkeep just like the exterior spaces and you should not have to worry that there is someone on hand to fix something that needs attention, no matter what day of the week it is. You will want to be sure that you have access to a cleaning crew for the interior spaces of your building but that you can also get help with mechanical, plumbing, and other kinds of failures that require fixes right away in most cases.
10.
Stormwater Solutions
Not every commercial building has these kinds of solutions built-in, but for areas that get high volumes of water during storms, there might be stormwater facilities that need to be cared for on your property. These might be stormwater pipes, catch basins, manholes, discharge pipes, and other areas that are designed to capture and remove large volumes of water. These drainage locations might be in the parking lot or along walkways, but they could also be placed close to the building to capture runoff from a nearby area of higher elevation for example.
It can be easy for these areas to be forgotten about until the next big storm and if there are clogs or other issues with the drainage that is in place for this need, flooding could occur. You do not want water running back into your lobby, or draining through your foundation and you will be able to avoid this risk by making sure that your stormwater solutions are kept up each year. Even if these areas are only inspected a few times a year, you will be able to trust that you will not have to deal with extensive damage to your business location due to flooding that could have been avoided.
How to Find the Right Dallas Commercial Maintenance Service
Not every commercial building is a huge multi-story building that needs to have someone working on maintenance every day of the week. Most maintenance services will offer scaled services for the size of your location and they will usually charge extra for some of the less common services that you might need to have done. You will want to get a quote from any company that you are thinking about working with and you will need to be prepared with all the service items that you want to have handled by the company when you request one.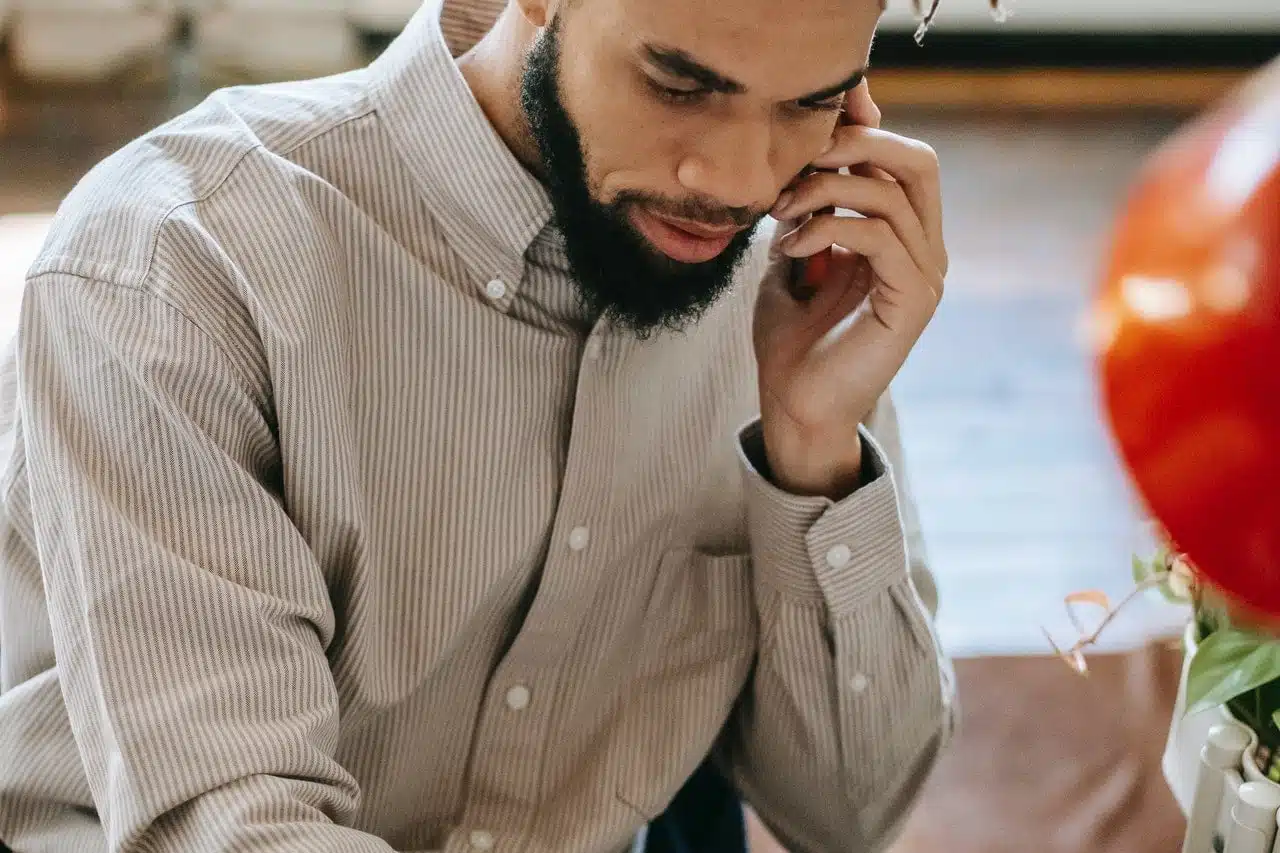 Making sure that all of your needs are met is easy if you know what the most common demands will be for your commercial property. You should use this guide to help you to ask for the right items to be included in your quote so that there is no confusion later about the services that you have paid for.
Comparing quotes and doing some research into customer reviews can help you to get connected with a quality maintenance service that will take care of your needs with ease. You should not have to worry about the care that is being done to your building if you have engaged a quality commercial maintenance company for this need
Maintaining Your Commercial Building is a Necessary Part of Your Dallas Business Operations
There are many reasons that you will want to have access to a skilled commercial management service to take care of your business property. You will be assured that your commercial property will be kept in tip-top shape with this kind of service on your side and you will save a lot of money on repairs and replacements of items that were not given attention in time. Being able to stay on top of the needs of your commercial building can go a long way toward keeping it in tiptop conditions all year round.
If you have been worried about trying to find unique services for every need that your business location will have annually, you just need to look into services that provide all of the care that is needed. You might need to hire a few specialty technicians like an HVAC company for your heating and cooling needs, but there are many maintenance services that will take care of every aspect of your commercial building's upkeep.
Free yourself from the burden of trying to do your own upkeep on your property and hire a skilled property maintenance company today! At Omega, we can provide a menu of services to keep your commercial property in great condition! Get a quote today to begin helping your property look its very best!