Hiring the right painter matters and you need to be sure that you know how to get connected with the right commercial painters for the job. You might not be sure what all goes into picking a good painter for your needs and that is why having a checklist can help you to get the right company on your side for your painting job. You want to be sure that you are getting connected with the right pro and this checklist will help you to locate the right painter for your needs.
Painters often specialize in certain kinds of jobs and you need to save yourself time by looking for a qualified painter who is suited for the job that you need to have done on your behalf. It is usually not a good idea to shop around to general painting companies for your commercial painting job and having a checklist will help you to find the right commercial painter who is able to take care of your business needs.
If you are ready to learn more about the checklist that you should make for your commercial painter search, read on!
Checklist of Things to be Aware of When Hiring a Commercial Painter in Dallas
There are the items that you need to be aware of and make sure to consider when you are looking for a commercial painter for your Dallas location. You will save yourself a lot of time and effort when shopping for this important connection if you are aware of the factors that can lead to a really good painting experience.
1.
Look at Commercial Painters Only
While it might seem like painting is painting and hiring any kind of painter will be good enough, commercial painters are specialists and you should be looking for a commercial specific painter for your needs. These companies know how to work with industrial paints and they often have access to the right tools and machines to make sure that your industrial or business buildings get painted correctly. A residential or general painter might not have access to the tools that are needed to do a good job for your business painting needs.
Commercial painters are also more likely to be equipped to get the interior of your business painted promptly and correctly. This is what they do for a living and they can offer advice for the best interior paints and processes that will make sure that your business is painted promptly and correctly so that you can get back to work.

2.
Interview Companies
You need to be sure that you take the time to interview the companies that you are thinking about hiring. You should not just assume that the company will be equipped to take care of your needs just because they are a painting company. You should at least chat with each company that you are considering and make sure that they can discuss their painting process with you.
You need to be sure that the company that you are thinking of hiring will promise a certain timeframe for the job to be completed and that they will make sure to use the paint and process that you have agreed upon. Hiring companies blind is never a good idea and you might end up with a paint job that you are not happy with at the end of the day.
3.
Get a Contract from Your Dallas Area Commercial Painters
If you have picked a painter, make sure that you sign a detailed contract with them that describes all the information about how the job should be done. You want to be sure that the paints, products, and processes of the job will be outlined so that they can be revisited if there are disputes during the job.
The other factor that needs to be laid out clearly in your contract is the timeline of the project. The start and end dates of the project need to be clearly laid out in the contract. This will make sure that you are not held up by the painting process and that you will not lose days of work while the painters catch back up to the job schedule. Depending on the needs of your business, you might need to make sure that you clarify which buildings will be painted on which dates.
A contract will make sure that you can seek redress if there is an issue with the job getting done. While you should have hired the right commercial painter for your needs, disagreements do occur and a contract will help hold everyone accountable for the details of the job from the cost, to the dates that the project will be done.
4.
Get Multiple Bids
You should not talk in detail with just one painting company. You might have been offered something you think will work perfectly, but then when you talk to the next painting company, they offer an even better option for your needs. This is why you should get more than one bid and then choose the best fit for your needs from these bids.
Always consider that cheaper is not necessarily better and you should ask for details about the kinds of painting processes that are going to be used for the job rather than worrying solely about price. Companies should offer all the details of their painting process so that you can decide which company will offer you the best work for the money.
5.
Check Reviews Before Hiring Commercial Painters in Dallas
Always make sure that you look at the reviews that are posted about the company or companies that you are thinking of hiring. This can actually tell you a lot about the company and help you to avoid the pitfalls that have tripped up other customers in the past. This is one of the best ways to save yourself time and you can avoid interviewing companies that will not work out for your needs.
Reviews have to be taken with a grain of salt in some cases, but companies that only have negative reviews online should be avoided at all costs. You will be able to tell a lot about a company by what people say about them online, and you can save yourself a lot of trouble with this simple research process.
6.
Ask Questions
Trusting your painter to handle all the decisions on the job that you are trying to have done is never a good way to handle this process. There needs to be open communication between you and the painting company along the way or you will likely not end up with the end result that you were hoping for. When you are shopping around for the right painter for your needs, make sure that you ask the right questions to get off on the right foot.
Make sure that you ask all the painters that you are considering hiring how long the project will take and how much it will cost. You should also ask to see information or photos of similar jobs that they have done in the past. You might want to inquire about their insurance and licensing as well. Any sign that the company is not willing to answer these questions should indicate a need to regroup and find a new painter for your job.
7.
Ask to See a Portfolio of Other Dallas-Area Commercial Painting Projects
Checking out images and information about the other jobs that a painter has worked on is important. You need to be sure that you can see evidence of the kind of work that they do before you decide to hire them. These portfolios can show you a lot about the kind of work that a company is capable of doing and you might even be able to tell which companies in your local area they have worked on.
Being able to see proof of finished jobs can make it much easier to feel secure in your choice and a qualified painter will always have this kind of information on hand for you to use as a reference when you are making your choice. It should be considered a bad sign if you are not able to get this kind of information from a painter that you are considering hiring.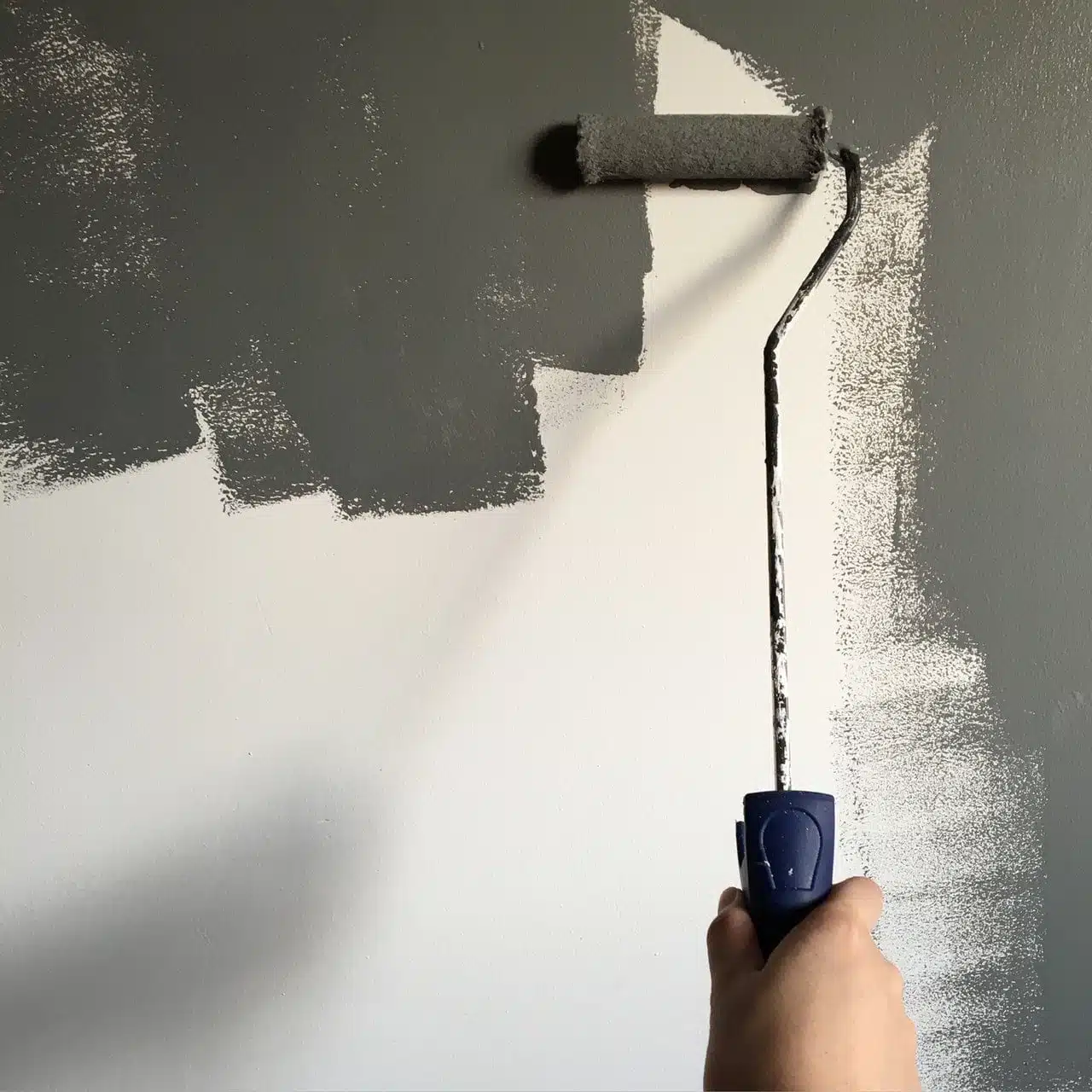 Hiring the Right Commercial Painter for Your Dallas-Area Project Matters
Always make sure that you keep this checklist in might when you are considering which commercial painter to hire. Getting good results depends on working with a qualified painter and you can save yourself lots of time and frustration by going about the hiring process efficiently.
FAQ
Should you paint yourself or hire commercial painters?
Most commercial jobs are too big for you to take care of yourself. If you are going to be repainting a small patch on the side of a building, this might be reasonable for you to undertake yourself but larger painting jobs are almost always better handled by professionals.
What is the cost of hiring a painter?
The average cost for these kinds of painting jobs is about $4 a square foot. Many companies charge hourly so you probably pay between $20 and $45 an hour in most areas. If there are daily charges, they might be flat rates that are between $200 and $500 a day.
What are the hourly charges of commercial painters?
If your commercial painter is billing hourly, you will find that they will likely charge about $60-$100 an hour. There are variables that might play into this such as your location and the kinds of painting processes that are needed to complete your painting job.
What type of paint is used?
For interior painting, satin paints are often the preferred choice for commercial painting. You will find that outdoor jobs, you will probably end up picking a paint that is made for use over vinyl surfaces. Most commercial buildings are metal or have some kind of siding in them that will get along with this kind of paint the best.