Unlike residential painting, commercial painting is a much more major process. It's more than just painting your interior walls or your kid's bedroom. Repainting your commercial property in Dallas is a bit more of a challenge, but it also involves many additional perks. A fresh paint job will improve your business's curb appeal and bring your building back to life.
When it comes to commercial repainting projects, you'll want to ensure you contact a professional team to take care of the work in order to benefit fully from a new paint job. If this is your first time arranging for your commercial property to be repainted, though, you likely aren't aware of the benefits and reasons why you should repaint your property.
Why You Should Repaint Your Dallas Commercial Property
If it's been several years since your last commercial paint job, it's certainly time to schedule your next one. Even if your current paint hasn't started to peel and you think it still looks fairly decent, repainting your commercial property is an important step in keeping your business alive.
Below, you'll find the top 12 reasons why you should repaint your commercial property as well as how to know when it's time to schedule a new paint job.
1. You Can Maintain Your Dallas Commercial Property Value By Repainting It?
Even if you don't intend on selling your commercial property in the near future, repainting it can maintain and even improve its market value. Buildings that are properly taken care of have a much higher value than those that are left without repairs. The simple act of painting your property and keeping it in shape can do wonders for your market value.
Repainting your property improves your market value by raising your potential return on investment. As mentioned above, buyers are more interested in buildings that have been taken care of over time, and repainting your property is one way to do this. If you're looking to rent out portions of your building, repainting is one way to attract possible tenants as a new, fresh paint job looks promising.
2. Repainting Your Dallas, TX Commercial Property Will Attract More Customers
While people do enjoy haunted houses, it's best not to let your property start to look like one. Unless, of course, that's what your business is all about. Even if it is, you'll still want to keep up on the painting to keep people interested.
Fresh paint is attractive to customers and tenants alike which means repainting your property will draw in more traffic. People are much more likely to enter a building that looks like it's being taken care of. If your exterior needs repainting or your interior walls look dull and stained, customers are probably going to walk away and never come back.
If you want to encourage more people to enter your building, you'll need to ensure that both your interior paint and your exterior paint look neat and fresh. Even if you aren't hoping to sell your property or you rarely do in person meetings, it's important to have a welcoming building for customers when they do show up.
3. Repainting Your DFW Commercial Property Will Make a Good First Impression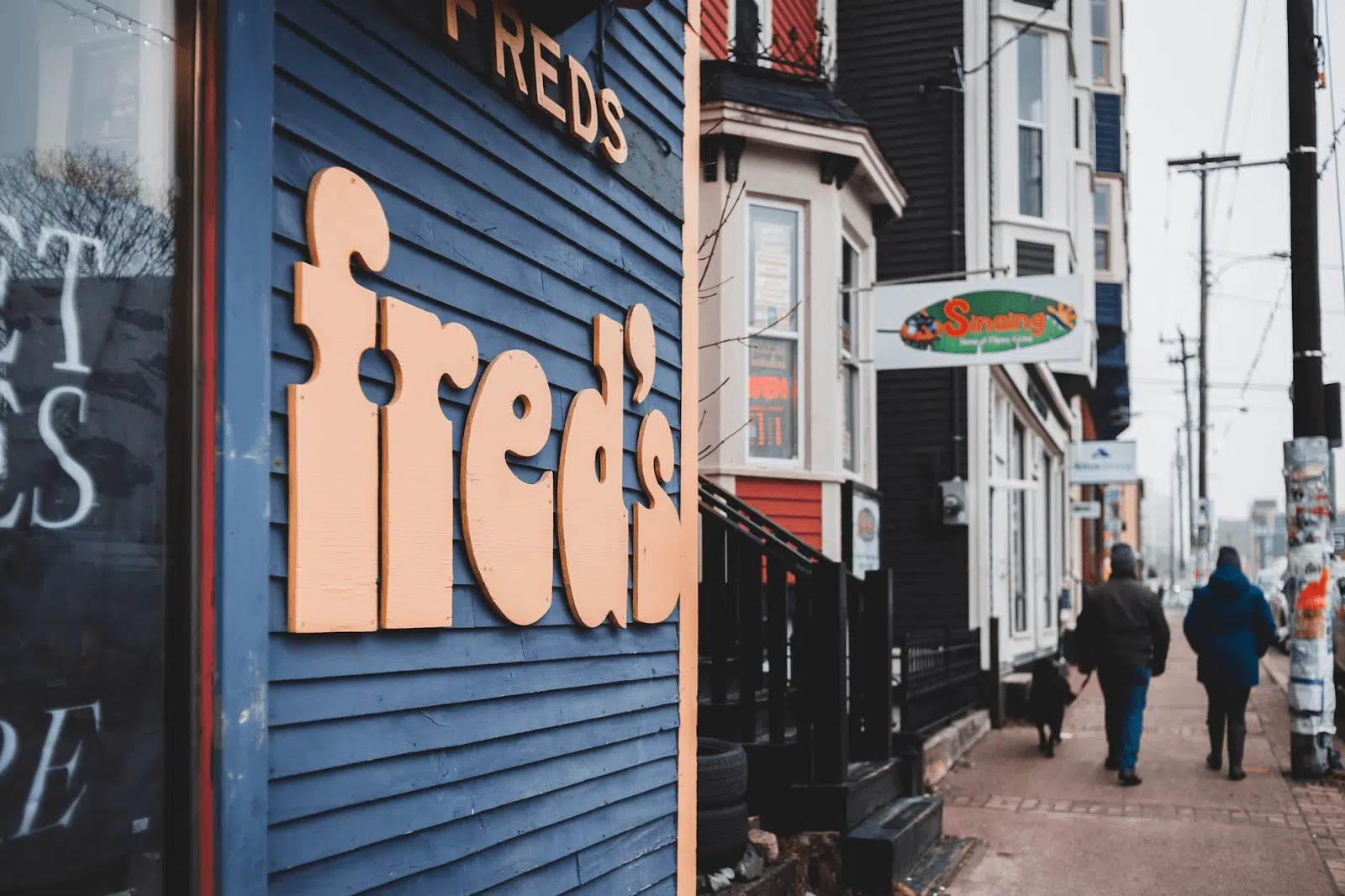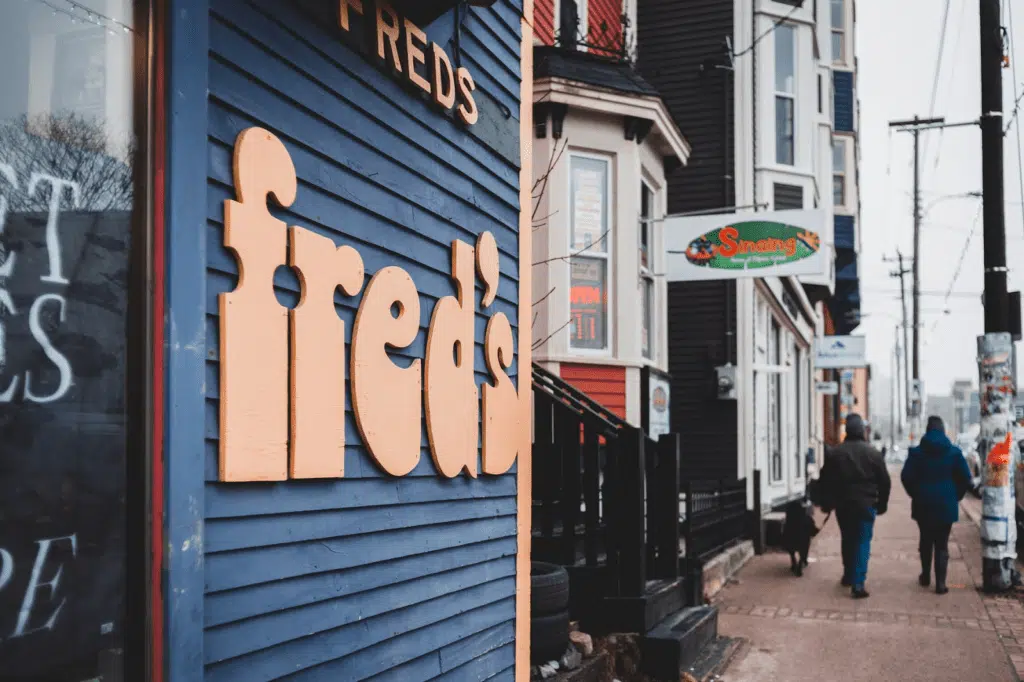 First impressions are everything for your business. Any professional property should be clean and maintained, whether or not you invite customers inside. People that walk past your property should be able to form an accurate picture of your business simply by looking at the way you upkeep and paint your building.
Whether you're a large corporation or a small business, the importance of first impressions cannot be denied. Your first impression will be what sticks in a customer's mind, even if you meet with them dozens of more times. If your sign paint is peeling or the exterior paint is fading from sun damage, this will stay with your customers no matter what else you do.
When it comes to first impressions, you really want to "wow" your customers. If they're impressed with your business, they're less likely to turn to your competitors and more likely to give you referrals. Again, no matter the size of your business, both of these things are vital to your company's success.
4. Repainting Will Improve Curb Appeal For Your Commercial Property in Dallas, Texas
It was mentioned briefly above, but it's worth mentioning again. The curb appeal of your commercial property should not be overlooked. Everything about how your exterior is managed, from landscaping to painting, should look professional and well maintained.
The way your property looks from the outside will be the first thing that customers notice so it should never go ignored. You can have neat, crisp landscaping but a poor paint job will overshadow it and leave your customers wondering why you don't take care of your property.
5. Repainting Your Property is a Great Way to Show That Your Dallas Business is Rebranding
If your business is rebranding or making a significant change, repainting your property is a great way to show this. Whether you choose to update your logo, switch up your company colors, or you're merging with another business, painting your property is an easy way to show this change to your customers and those that routinely pass your building.
New paint shows change in a way landscaping and office rearrangements cannot. It really makes your property feel like a brand new building even though it hasn't physically changed. Whether you choose a bright new color scheme or you choose a more subtle, neutral color scheme, repainting will send a clear message that there has been a change in your business.
Even if you aren't making a major change, repainting can still be used to demonstrate little changes. A fresh coat of paint will help employees feel like your business really has taken a step in a new direction as the walls look new as well. Simply refreshing the current color will do wonders to change the feeling of your building.
6. Repainting Your DFW Commercial Workplace Will Help Employees Feel More Motivated
You and your employees spend a lot of time every day inside your workplace. Just like your want the exterior paint to be inviting and attractive to those outside, you should want your interior paint to be fresh and help employees feel more motivated to complete their work.
Keeping your interior walls looking nice has a big impact on your employees' mental health at work. If your walls look stained or are in dire need of a new paint job, this will be reflected in your employees' work. No one wants to work in a building that needs an update and if your employees aren't satisfied with their workplace, they're much more likely to find work somewhere else.
Studies have shown that when your employees enjoy their work environment, they're 18% more likely to stay at their current job and 16% more productive. Focusing on your employees' well-being plays a key role in how content they are at work and repainting the office walls is just one way to provide a happier work environment.
7. Repainting Your Dallas, TX Commercial Property is a Great Opportunity to Repair Damages As Well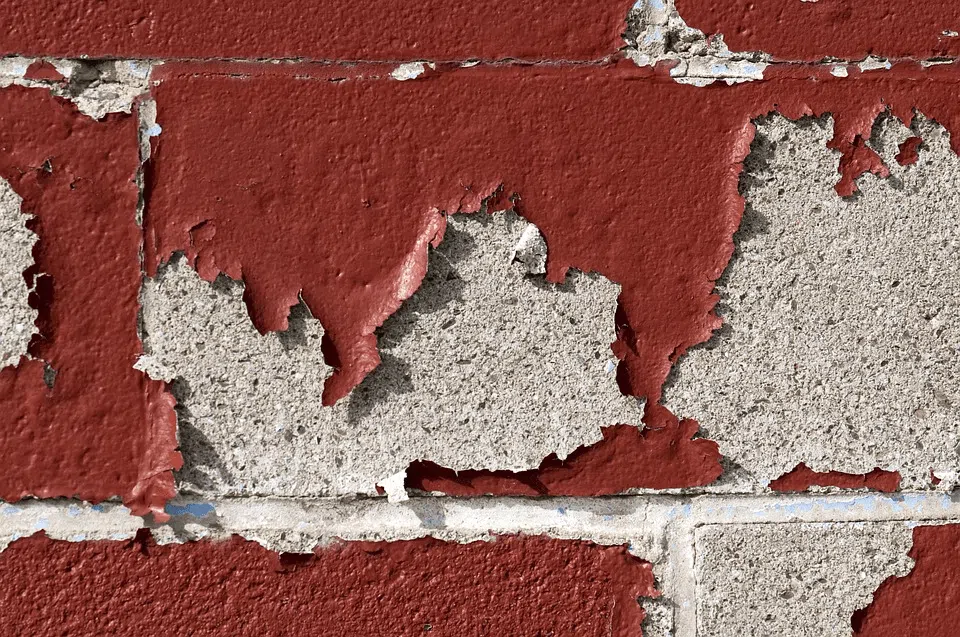 When you repaint your property, you'll have a great opportunity to repair existing or new damage that has been done to the exterior. As the sun causes fading and strong storms to throw debris at your building, your exterior paint will go through a lot in just a handful of years. Repairing damage done by storms, sun, or water can be easily done right before a new paint job.
Many commercial paint companies offer damage restoration for your exterior walls. Instead of hiring multiple teams to take care of the damage and repaint your property, you should be able to find one company that can do it all for you.
Repairing the damage is a part of routine maintenance. If left unattended, minor damages can grow into much larger, more expensive problems that will need to be taken care of. In some cases, ignored damage may lead to safety hazards.
8. Repainting Can Protect Your Commercial Building From Weather Damages in Dallas, TX.
Exterior commercial paint is often designed to protect your building from water damage. With unpredictable weather, you want to ensure that your building is as well protected as it can be and a lot of the time, this can be done with weatherproof paint.
Repainting your property can prevent mold growth and mildew from building up in vulnerable areas. Paint provides a protective layer between the outdoors and the interior of your building and when it's kept up, it can prevent a lot of weather damage. Regularly repainting your building will reinforce that necessary protective layer of paint and save you from the most costly repairs in the future.
9. Repaint your DFW Commercial Property In Order to Meet Health Regulations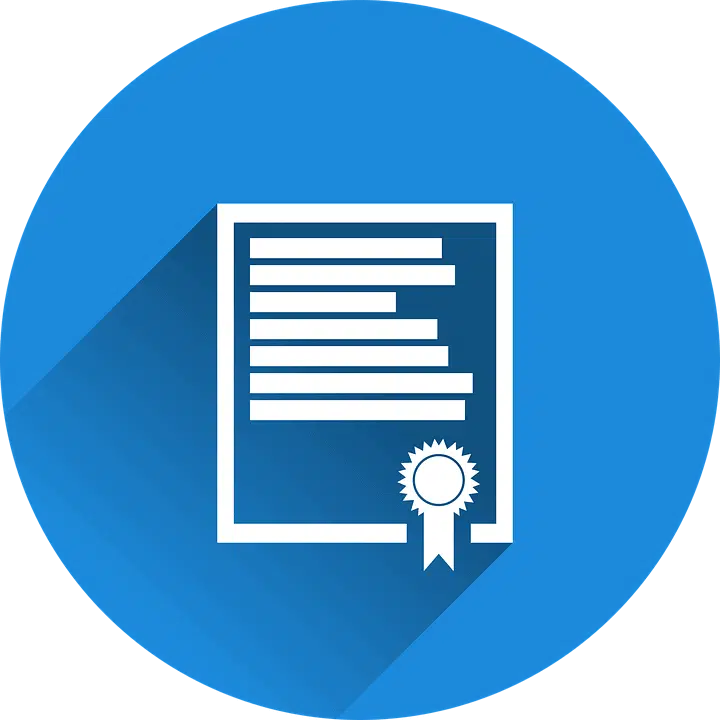 If your commercial property was inherited or bought and was not built recently, there's a chance that you may need to repaint it in order to meet health regulations. Many buildings built before the 1980s still have lead in the paint that was used and since their construction, they're now considered a health hazard.
Lead paint renovation programs exist everywhere to ensure that buildings are up to new standards and are safe to work in. If you know your property was built before 1978 when many of the lead paint restrictions were put in place, then it's well past time to replace your building's paint.
For properties that have used lead paint in the past, you'll need to contact skilled contractors that are certified to work with lead paint. Removing the old paint requires certain health safety precautions that not all professional painters know how to follow, so make sure to hire someone with the right experience.
Since meeting paint regulations can be a bit tricky, it's best to talk with a professional about how your commercial property should be repainted and what additional steps you may need to take. In addition to lead paint restrictions, your local or federal government may have other regulations for you to follow as a commercial building. A professional company will be able to guide you through the process and ensure that you are following all requirements.
10. Change the Feel of Your Dallas Business By Repainting It
Color psychology is a rapidly growing tool used in marketing. It analyzes the effects that different colors have on the mind and how businesses can take advantage of these effects in order to influence how customers view them.
When it comes to repainting your property, your business can benefit from color psychology to improve employees' morale and influence the way customers view you.
If you want customers to picture your business as someone they can trust and rely on, the color blue is a good choice. On the flip side, if you want to come across as a fun, optimistic business, go with colors such as orange and yellow.
The colors that surround your business and your building have an indirect influence on how people view your business and the feeling they get from it. Simply repainting and changing the colors can help sway your customers' views and encourage different types of interactions.
11. Repainting Will Eliminate The Damage To Your Dallas Commercial Property
Over time, your walls (both interior and exterior) will experience regular wear and tear. If left unattended, this can lead to further paint damage that can have an adverse effect on your building's structure and allow for more costly damage to occur, such as mold growth.
Buildings with chipped or peeling paint are much less attractive to both customers and passersby. They make your property unappealing and leave it looking unprofessional at best. Even if you invested in long lasting paint the last time you had your property painted, you'll need to repaint it in order to protect your building's structure and keep your property looking nice.
It's normal for exterior paint to experience weather damage such as blistering, cracking, flaking, or bubbling up. While at first, it may not be noticeable, it will eventually become hard to overlook and you'll wish you'd taken care of the damage before it grew to be so much.
12. Repainting Your Commercial Property Will Help You To Keep Up With Competitors in Dallas, Texas
No matter where your building is located, it's likely that your competitors aren't far away. Whether they're right next door or on the other side of the city, you shouldn't slack in your paint job. If your competitors have fresh, bright paint on the outside of their building and yours is starting to fade, customers won't be easily convinced to stick around.
Paint greatly impacts a customer's first impression of your business. Simply having a fresh looking paint job and a clean exterior will do wonders at attracting new business even if you're just a small corner shop.
How Often Should You Repaint Your Dallas Commercial Property?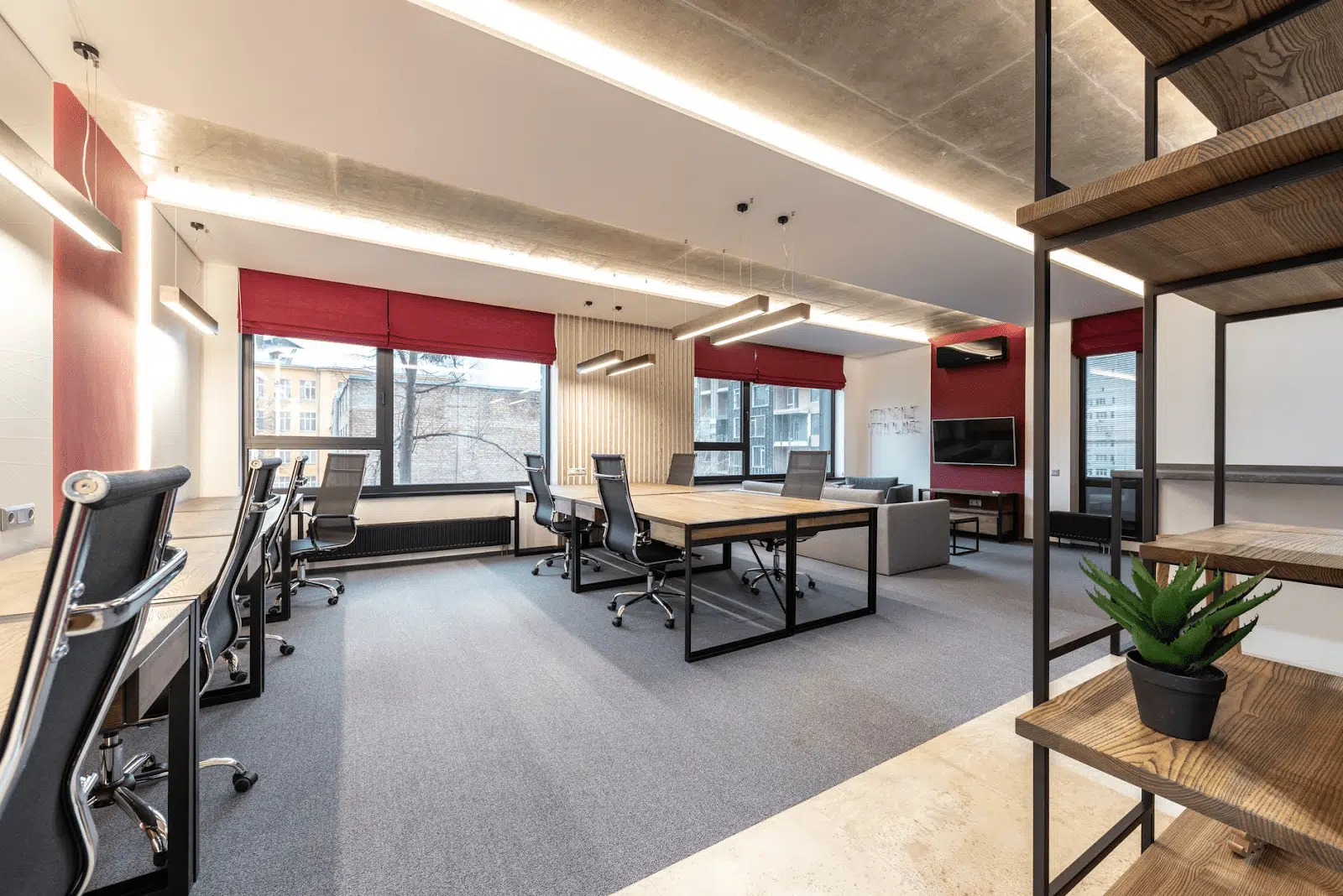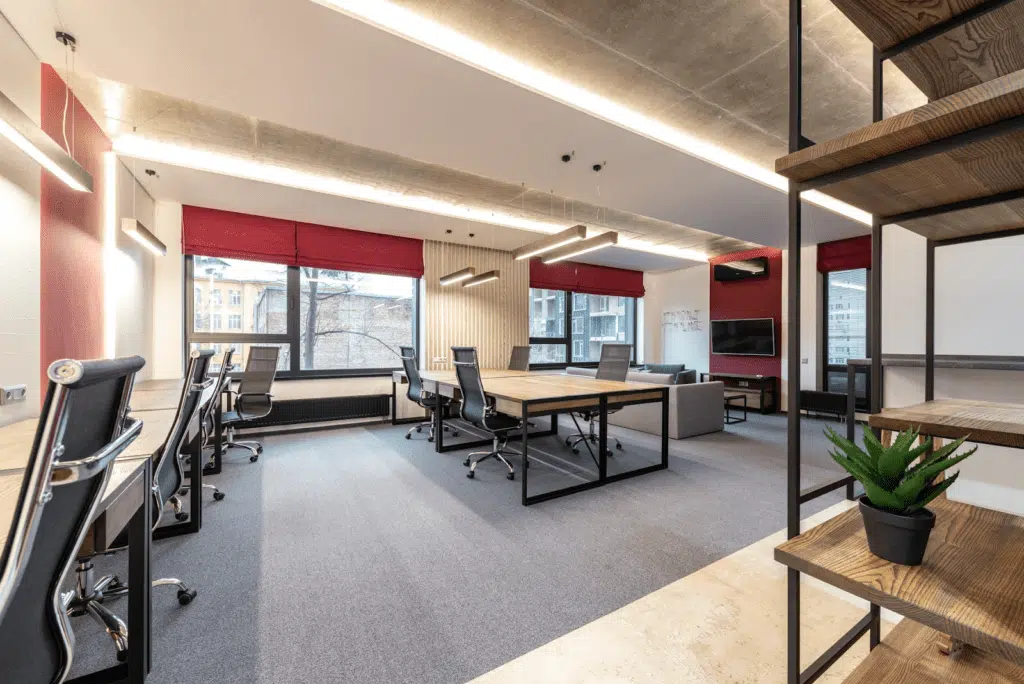 As a standard, commercial properties should be repainted every 3 to 5 years as both a preventative and a cosmetic procedure. Choosing when to repaint your commercial property is up to you, but there are a few signs you can look for that will help you know when it's time to call a painting crew.
1. Faded Colors is a Good Sign that It's time to repaint your Commercial Dallas Property
If your exterior paint has started to fade, this is a good sign that it's time to repaint your property. Adverse weather and direct sunlight will cause your paint to fade and look old and after a while, you'll need to repaint if you want your building to continue looking good.
In some cases, you may not be able to easily tell if your paint has started to fade. Keeping a reference piece or looking at a photo from shortly after your last paint job will offer some guidance. If you don't have a reference piece or a photo to look at, see if you can find some leftover paint.
2. After Seeing Visible Damages to Your DFW Commercial Property You Should Look Into Repainting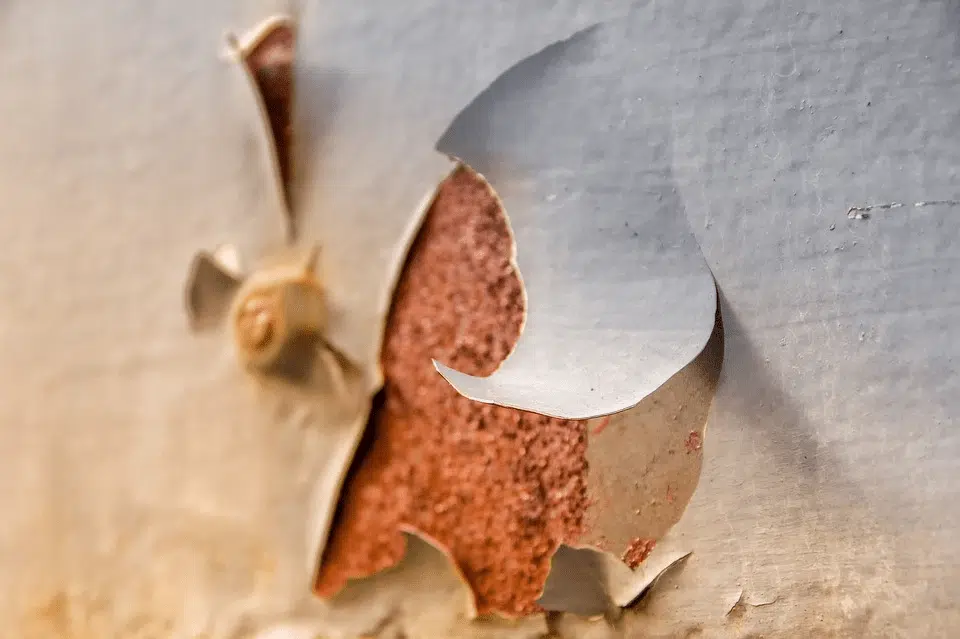 Paint protects your building from the elements and if it isn't doing its job, then it's time to repaint. Your paint should act as a sealant to protect your building's interior from moisture and prevent UV rays, extreme temperatures, and fungi from harming the surface of your building. If you can see mold growth or sun damage, then you should look into repainting.
After repainting, your building will be better protected and able to defend itself against bad weather and direct sunlight. You'll also protect it from mold and fungi growth which can be expensive to take care of.
3. When Cleaning Isn't doing enough It's a Sign That You Need to Repaint Your Commercial Property in Dallas
Dirt and dust build up quickly along the side of your building, especially in a city like Dallas. If you start to notice that regular cleaning isn't doing enough to make your property look clean and professional, then this could be a sign that you need to repaint.
4. You Should Repaint Your Commercial Dallas Property After Every 3 to 5 years
As a general rule, you should repaint every 3 to 5 years. If you can't even remember the last time your building was repainted, then it's time to schedule a new paint job. Even if you feel like your building's appearance isn't that bad, you should arrange for your property to be repainted as soon as you can.
Again, paint does more than just make your property look nice. It protects your building against bad weather and even if you don't see any visible damage or fading, it's possible that moisture is still able to creep in and may cause internal damage before you catch it.
When Should You Repaint Your Dallas Commercial Property?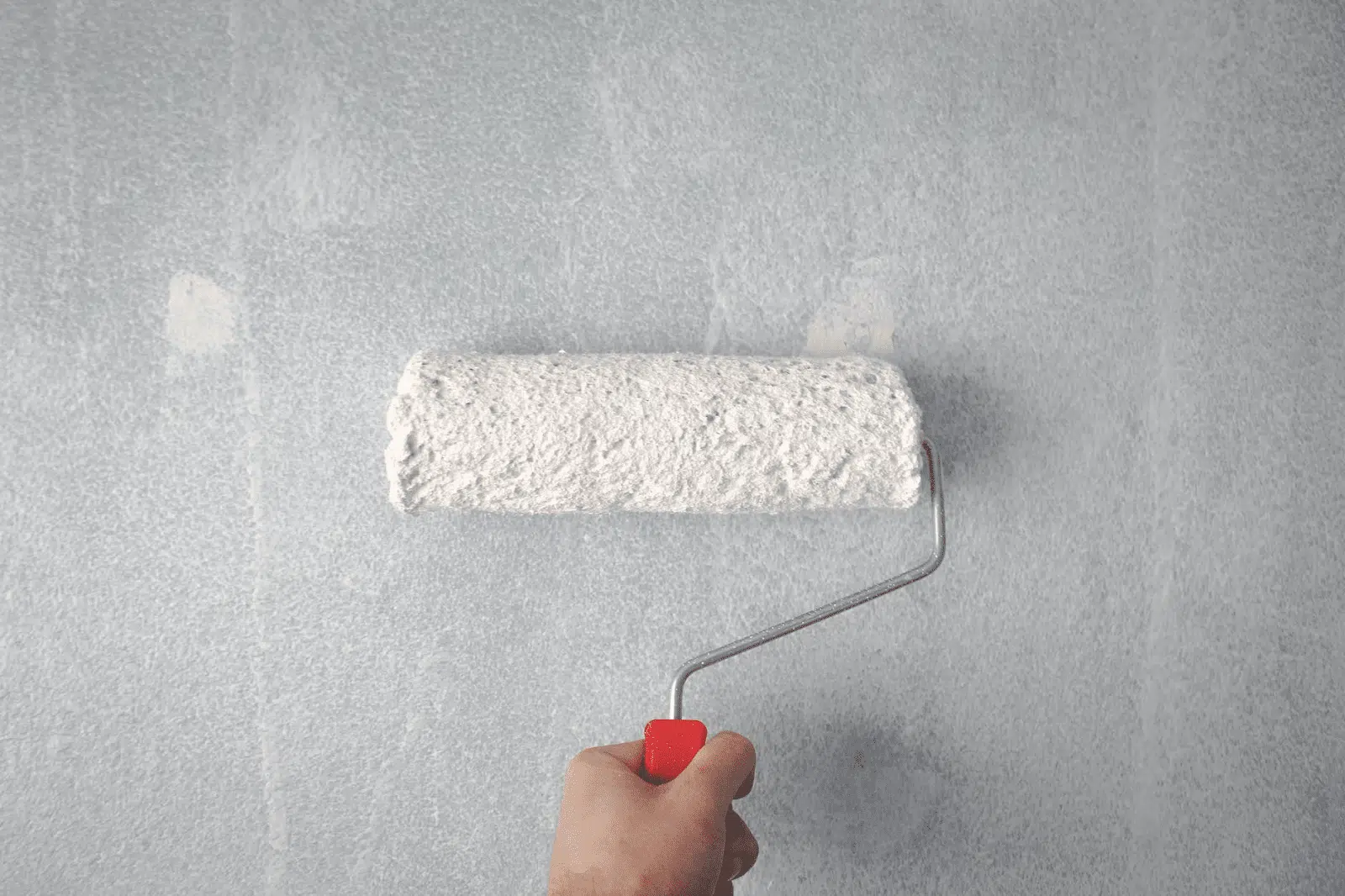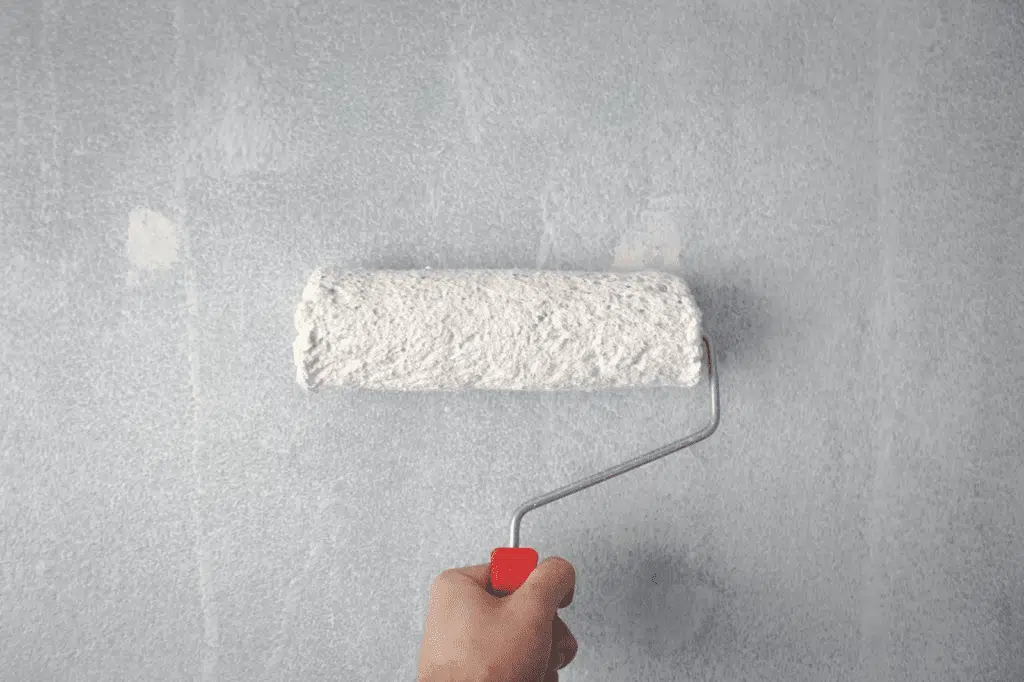 Scheduling a time to repaint your property isn't always as easy as it should seem. While your building is being repainted, you'll need to make special arrangements and you may have limited access for a certain amount of time.
The best time to repaint your building's exterior is during the warmer months. Once temperatures reach above 50 degrees Fahrenheit, it's generally safe to do exterior painting. These warmer temperatures are necessary for allowing the paint to dry and stick to your building's surface properly. If the temperature is too low, the paint will have challenges and may end up looking strange.
On the other hand, if you're looking to repaint the interior of your building, then you aren't dependent on the weather or temperature. In fact, we recommend scheduling the paint job during the winter months if it's indoors.
The colder months of the year are a great time to schedule interior paint jobs as there is often much more availability and flexibility. You'll also find lower rates as it's during the off season and fewer people are looking to paint their commercial properties during this time.
While scheduling an interior paint job may be more difficult due to needing the office space, interior repainting can often be completed faster. Painters can work for longer hours indoors and with heaters on and anti humidifiers running, the paint will dry quickly.
Trust the Professionals When it comes to repainting your Dallas commercial property
When it comes to repainting your commercial property in Dallas, there's a lot to think about. There are industry standards to meet and health regulations to abide by. While a home paint job may be easy enough to do on your own or put off for a few years, it's important you don't do the same with your commercial property.
Repainting your business will bring it back to life and help you attract new customers without needing to try. Whether your a small business that's just getting started or a large corporation, keeping your business looking clean and well taken care of is the first step in impressing potential customers.