The face of your business is its first impression. Sure, you may rely on your employees to wow your visitors. But overlooking your building's physical attributes can turn off potential customers.
A well-maintained business can show that you take pride in your workplace. It can also give your employees a boost as they arrive at work for each shift. Making sure the outside of your building is neat, well kept, and attractive shows the world that your business is top-notch.
But how do you enhance the curb appeal of your business? Luckily, there are some awesome projects, large and small, that can add a ton of beauty to your exterior. Take it from us, the investment will pay off big time in positive first impressions and a great reputation.
A Good Paint Job Can Dramatically Increase Business Curb Appeal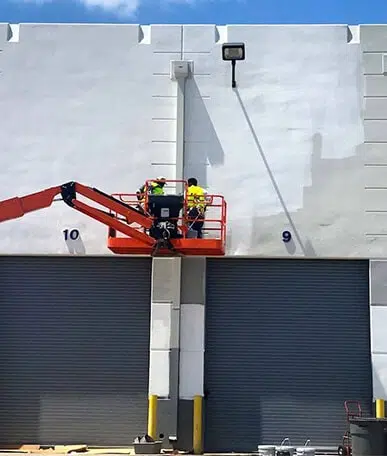 A high-quality paint job can refresh the exterior of your property. You can also use it to make your business stand out or make a bold statement. Plus, regular painting helps your building last longer and protects it from wear and tear.
Hire an experienced commercial painting company to make your building shine. At Omega, we have given facelifts to commercial buildings of all sizes. We know that outstanding work and quality results are a top priority.
Some of our clients simply want a new coat of paint to enhance their curb appeal. Even without changing the colors, a fresh paint job can make your building look neat and tidy. By carefully prepping the surface and expertly applying the right paint, your building's exterior can look new again.
Other clients are on a mission to make a statement. They want their buildings to stand out from the sea of neutral commercial properties. Bright colors, graphics, and interesting paint designs can make these exteriors pop. Get creative and consult with your paint team to come up with a truly dynamic plan to boost your curb appeal.
Paint is not all about aesthetics. It's also about maintaining your property. The Texas weather can be relentless. Protecting your building from the elements not only makes it look better, it helps it maintain its condition.
UV rays can be damaging to your exterior. Cracks in surfaces can lead to everything from water damage to pest infestations. Build up of dirt and grime can erode your exterior walls and leave them vulnerable to permanent damage.
Your paint team can make sure your exterior surfaces are structurally sound. They will repair any damage and clean your walls thoroughly before applying your chosen paint. Special paints made to withstand UV rays are not only fade-resistant, but they provide an extra layer of protection for your exterior walls.
Keeping it Clean Can Improve Your Business's Curb Appeal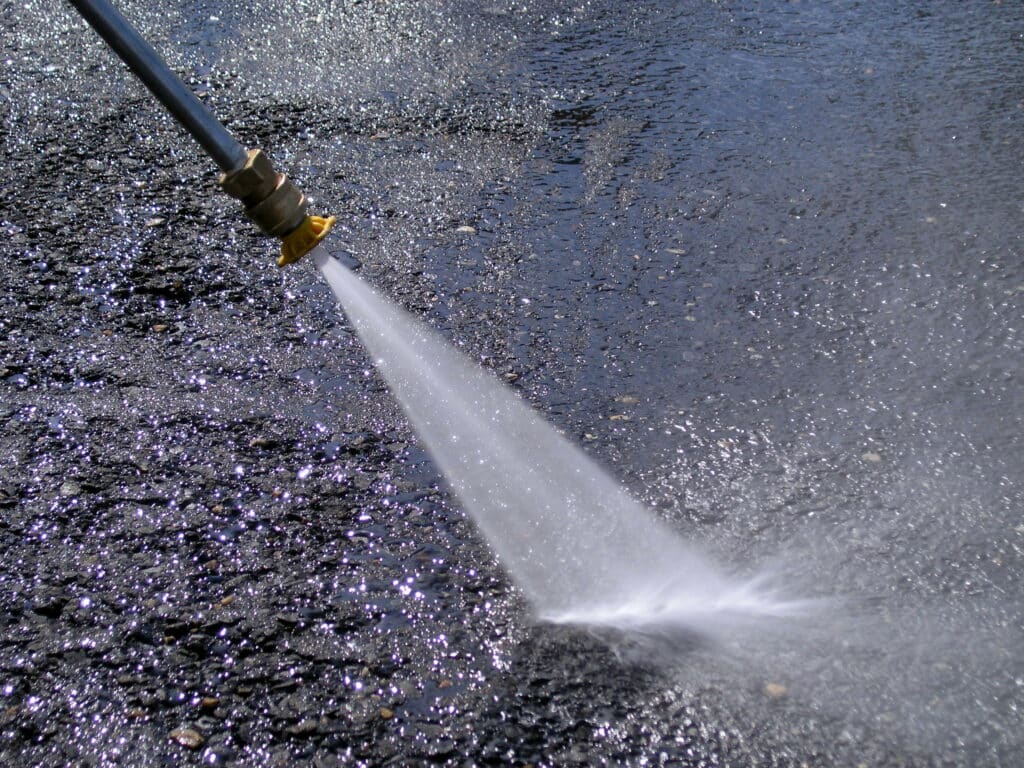 Your customers and employees want to be welcomed by a clean-looking space. Dirt, debris, and litter can quickly deteriorate your curb appeal. Being diligent about keeping your outdoor areas clean can allow your business to look beautiful.
Regular power washing is essential to remove the build-up that's inevitable to occur. A yearly exterior cleaning can keep your outdoor area looking its best. Hire a power washing crew to come to your business, and they will leave you pleasantly surprised by the results.
Professional power washing experts know the specific way to treat each service. They have the knowledge and experience to get your exterior areas as meticulously clean as possible. With specialized equipment and chemicals, they have an arsenal of tools to make your building look its very best.
In between power washing, it's important to take some steps to keep your building clean. Regularly wipe or sweep outdoor areas to remove unsightly dirt and cobwebs. Rinse any stains that occur to keep them from soaking in. Inspect your exterior walls for dirt building up and make an extra power washing appointment if necessary.
Make it easy to keep exterior areas clean. Well-placed trash cans and recycling bins are an extremely helpful tool. Station them at entrances to your buildings as well as any outdoor gathering areas. When it's easy to dispose of garbage, you significantly reduce the potential for litter.
Great Sidewalks and Walkways Make Your Curb Appeal Look Pro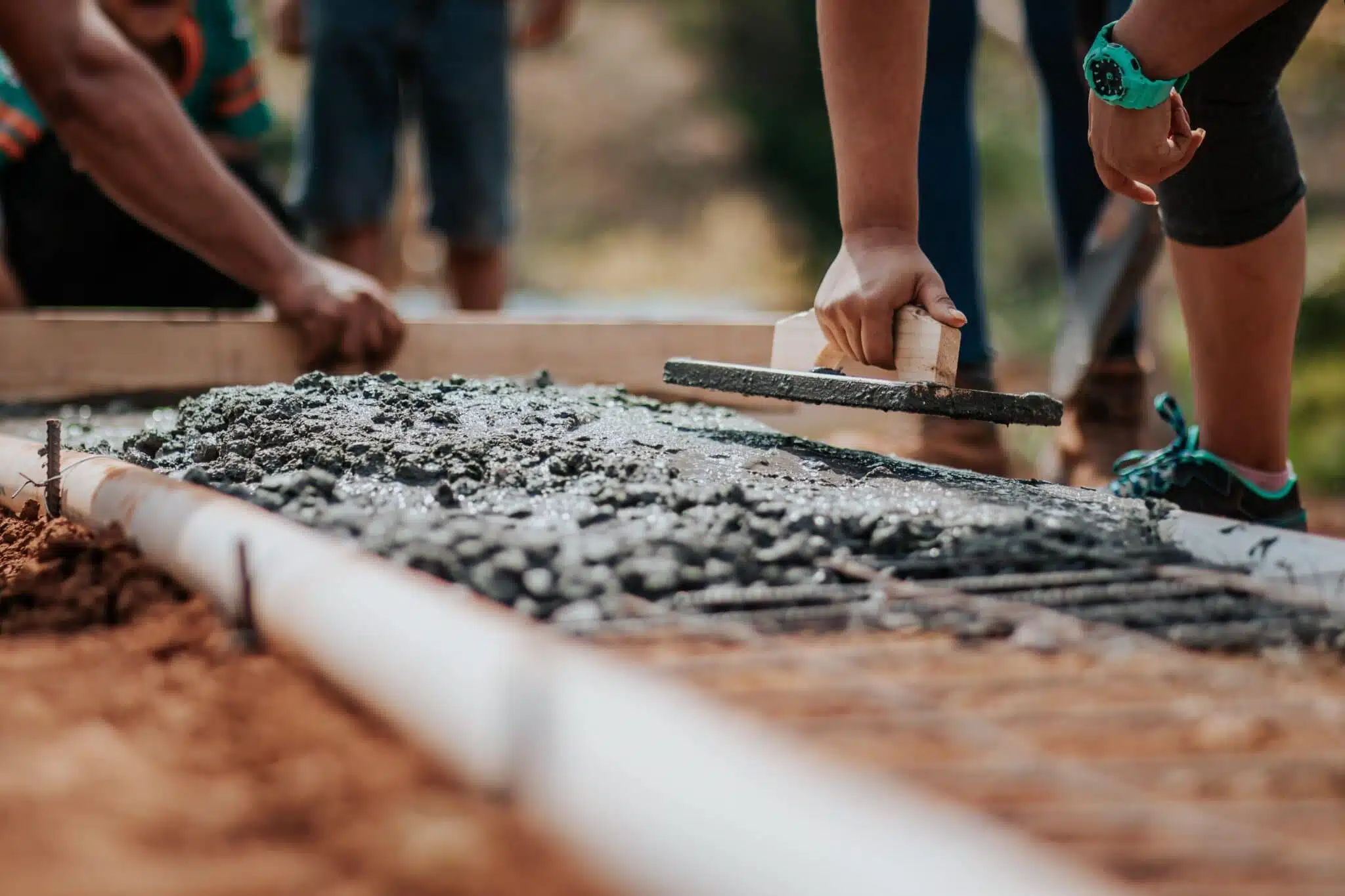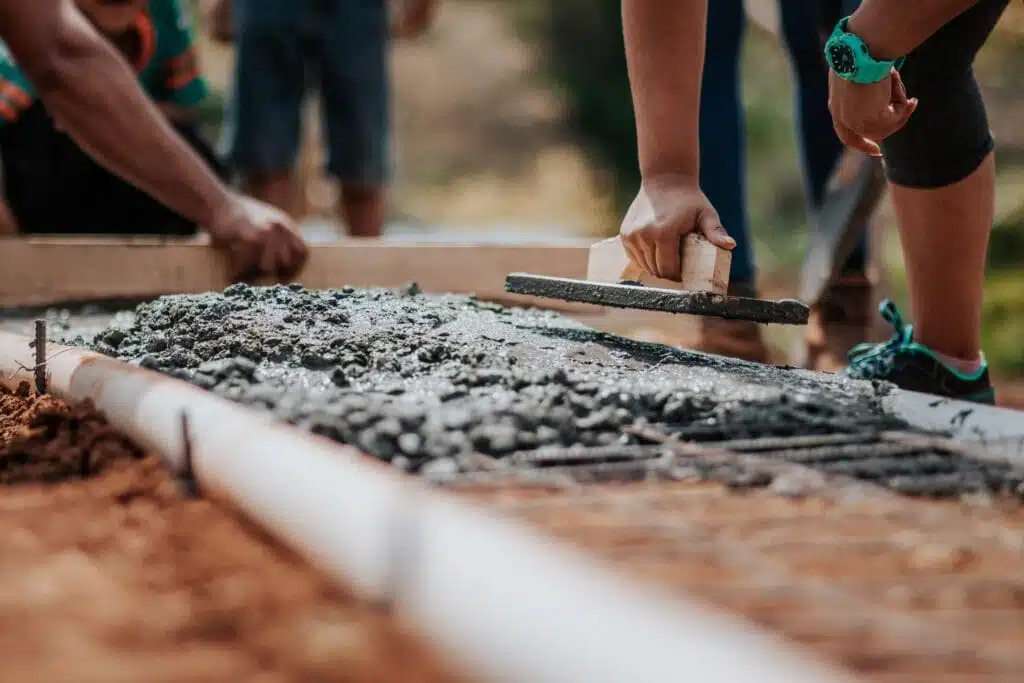 The exterior of your business can be both beautiful and functional. Sidewalks and walkways are important to navigate your property, especially if you have a large outdoor area. Investing in these as well as keeping them well-maintained is a big part of improving your curb appeal.
Think about ways to make your sidewalks complement your property. Stamped and stained concrete can take their appearance to the next level. You might want to use more fluid and organic winding shapes if the shape your property allows. This can make them feel more custom and welcoming.
Whatever type of concrete you choose, make sure to have it properly sealed. This will extend its life and help it resist damage and staining. Getting into a sealing routine means that you will keep your sidewalks and walkways looking great for the long run.
If you already have walkways and sidewalks on your property, bringing new life to them is an awesome budget-friendly way to enhance your curb appeal. Have your concrete professionally stained to create a whole new look.
Keeping your sidewalks in great condition can not only make them look nice. It protects you from falls that could lead to costly lawsuits. Regular maintenance and repairs also extend the life of your surfaces.
Omega's experienced concrete contractors can repair and restore your sidewalks and walkways. They will expertly fill cracks and crevices. Any problem areas will be patched before they become larger issues.
Make sure your sidewalks and walkways are accessible to everyone. Handicap ramps are essential. Make an effort to have them installed in convenient, high-traffic areas. It's a good idea to widen any too-narrow sidewalks as well. This can look great as well as allow for easier mobility.
A Polished Parking Lots Make Your Business's Curb Appeal Pop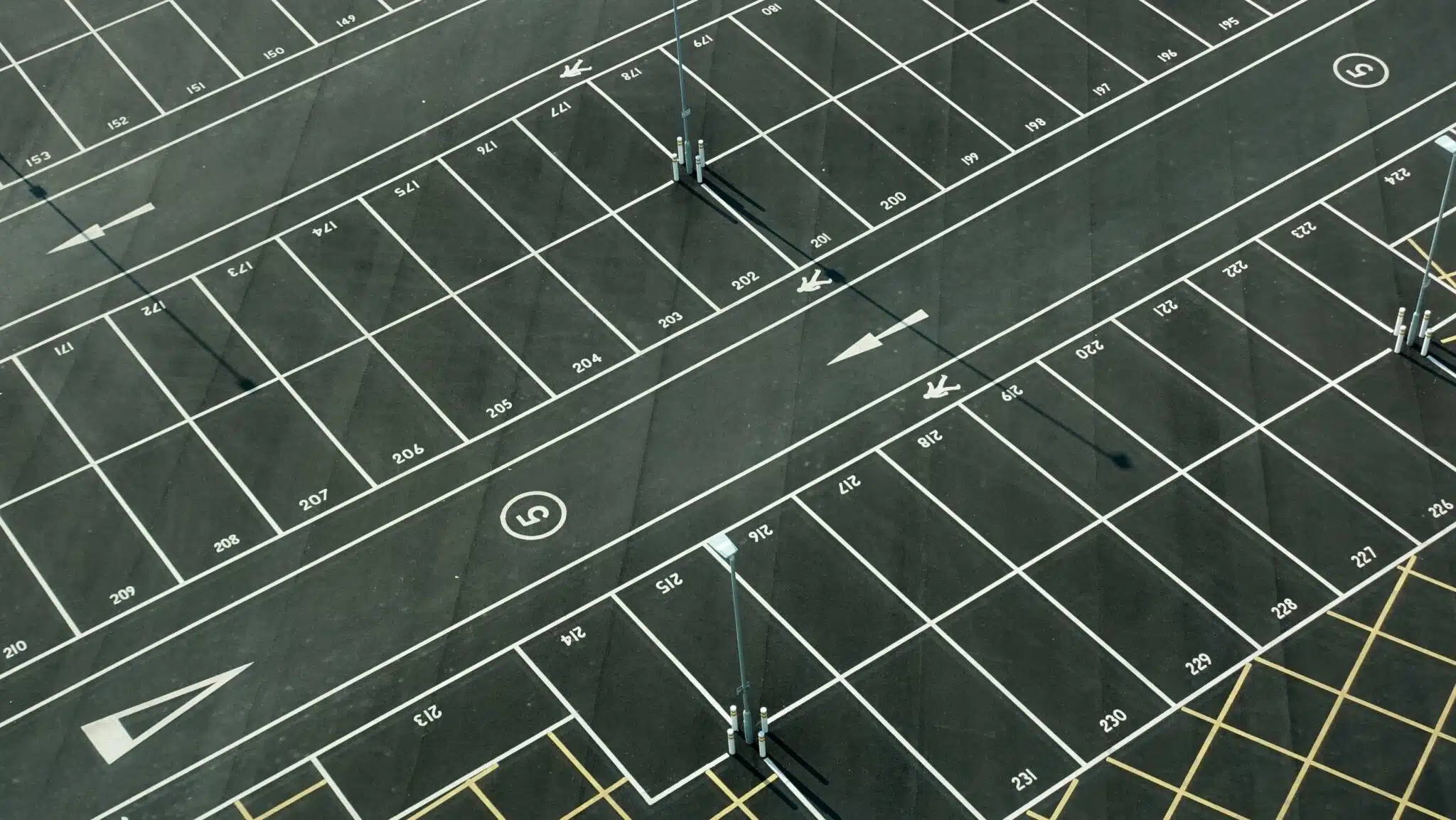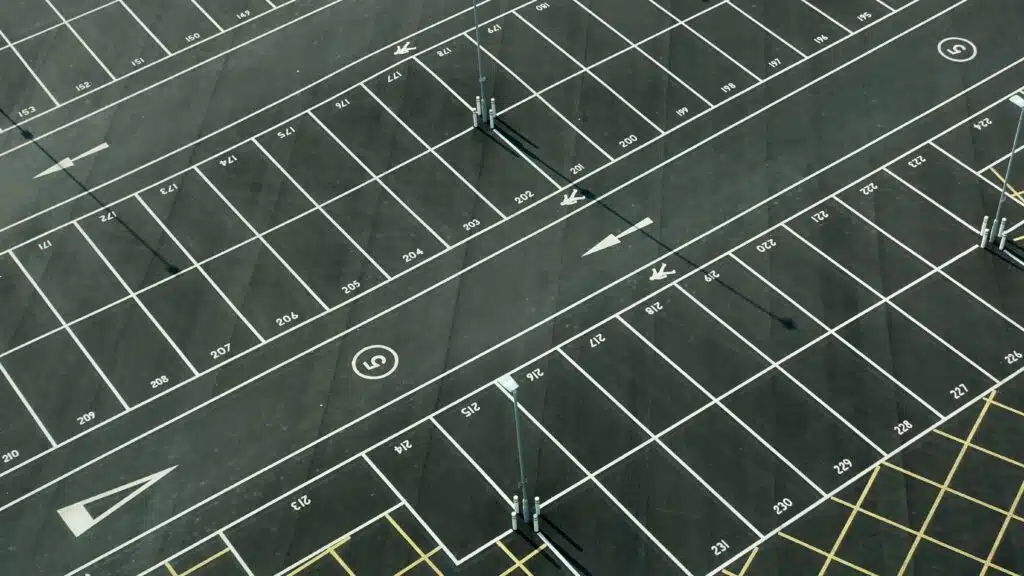 Commercial parking lots are often overlooked. However, this highly visible space can greatly affect the aesthetic of your business. Giving it a makeover can do big things for your curb appeal.
Regular paving your parking lot keeps it fresh and looking polished. Asphalt can wear quickly. Annual sealing can keep it looking its best.
Having clearly marked parking spaces can also make your parking lot pop. Crisp, clean lines enhance your space and create a safe parking environment. Omega's parking lot striping crews use the highest quality Sherwin Williams paint, resulting in long-lasting, well-defined lines.
Your parking lot can be made neater and more organized with clear markings. Directional arrows and signage can help make your parking lot look and feel more orderly. They also keep you in legal compliance.
Make sure your fire lane is neatly and clearly marked for safety and regulatory reasons. Stay in ADA compliance with designated parking spaces. Replace and signs regularly for a neat look and clear communication.
Show your customers that you care about them by making your parking lot more welcoming. Add a special parking spot for expectant mothers or new parents. Reserve a few spots for use by veterans and first responders.
Use medians to add beauty to your functional parking lot. Low bushes look great and add a pop of greenery to the space. Again, trash cans are essential. Place them strategically around your parking area to make sure customers have a place to stash their trash.
Gorgeous Landscaping Will Help Create Good Vibes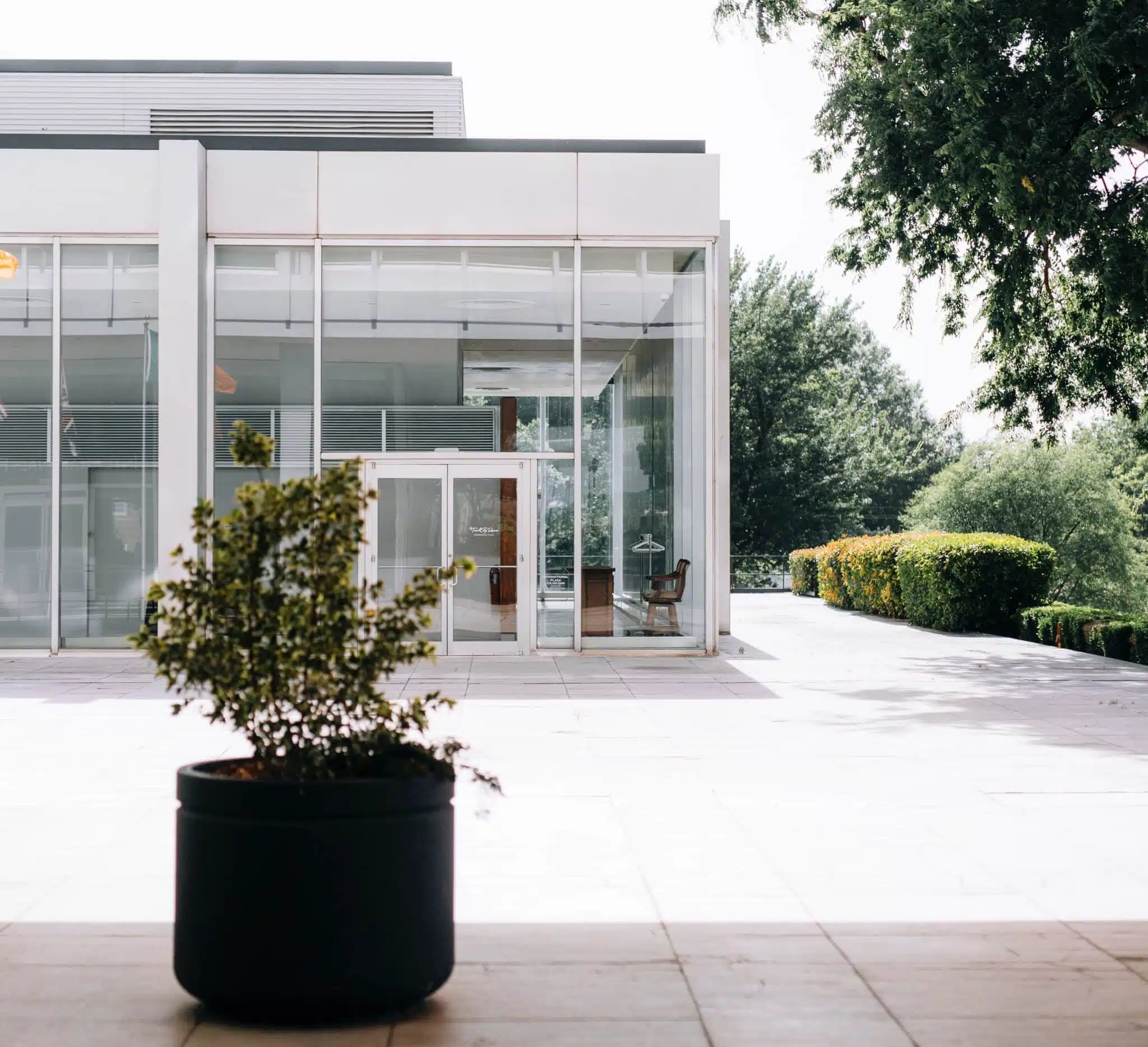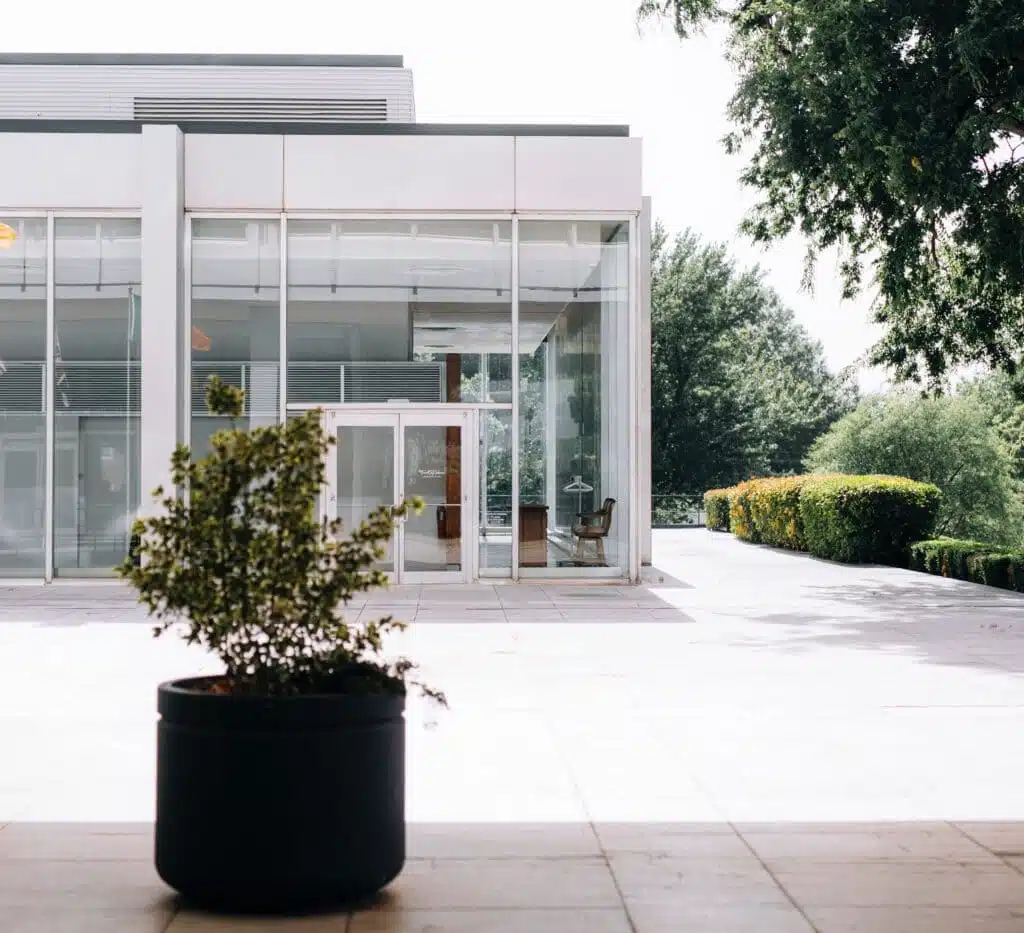 Think of your commercial space's curb appeal a lot like you do your resident. What's the first thing passersby likely notice when approaching your space? Your landscaping of course! Just as you invest time and money at home on your yard, your business deserves some landscape loving as well.
If you have a ton of green space and grass, it will be well worth it to find yourself a great commercial lawn service. These professionals will be an awesome asset to your curb appeal.
Not only will be they keep your commercial lawn trimmed and manicured, but they will also nip any weed problems in the bud. They can also handle things like aerating and overseeding to give your business a lush and healthy turf. Plus, many offer snow removal services should some random Texas flurries pop up.
Be thoughtful about the flowers and plants that you use to enhance your space. Not only should they be appropriate for the climate, but they should also complement your building. You can even use them to reflect your brand and business.
Low maintenance potted plants can make a big statement. Citrus trees, yucca, and conifers in large pots can make the front of your business more welcoming. Flanking your front doors with healthy trees is a simple way to make a big statement.
Your landscaping beds are the perfect opportunity to add fun pops of color. Use your branding to guide you. What colors can you pull from your logo and signage to add to your foliage? These coordinating blooms will create a great pulled-together look.
Even if you don't have a ton of land to work with, you can still use plants to your advantage. Add charming window boxes to your small storefront. Hang a bright flowering basket by your restaurant's front door. Fill planters with a rainbow of flowers to warm up the exterior of your industrial building.
Outsource Exterior Maintenance For Best Curb Appeal Results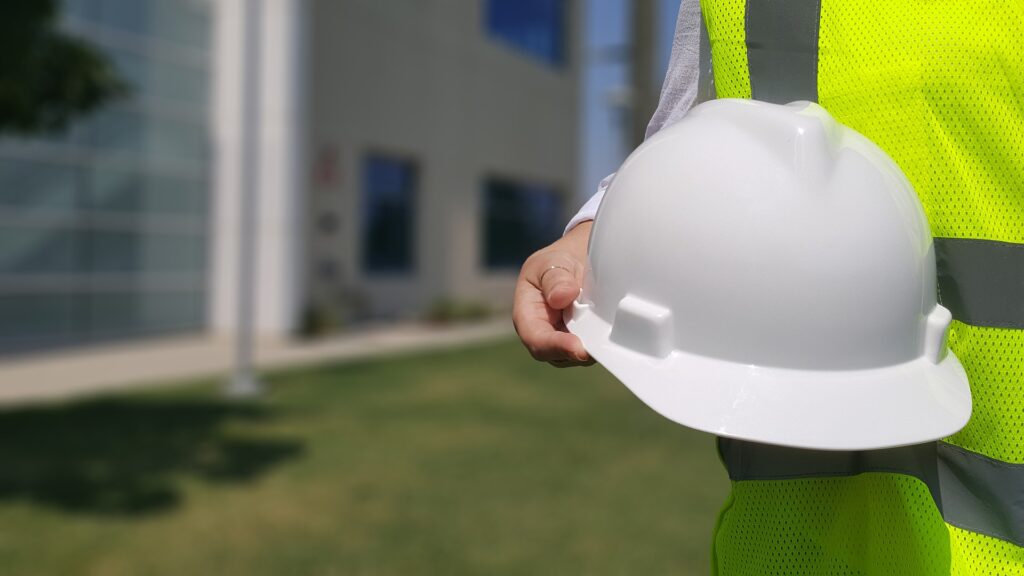 Running your business takes a ton of time and effort. Maybe you simply don't have the extra hours to focus on your exterior. Finding someone that can help you keep it looking great can be an invaluable tool.
A general contractor can help you with your property maintenance strategy. They can make sure repairs are done and your space is in great condition. At Omega, our general contractors can handle a huge variety of tasks. They also have access to our various specialists for even the most complicated projects.
Developing a relationship with a general contractor is a win-win. It makes maintaining your property and curb appeal a no brainer. Plus, you know just who to turn to should a problem suddenly arise.
Business Branding with Curb Appeal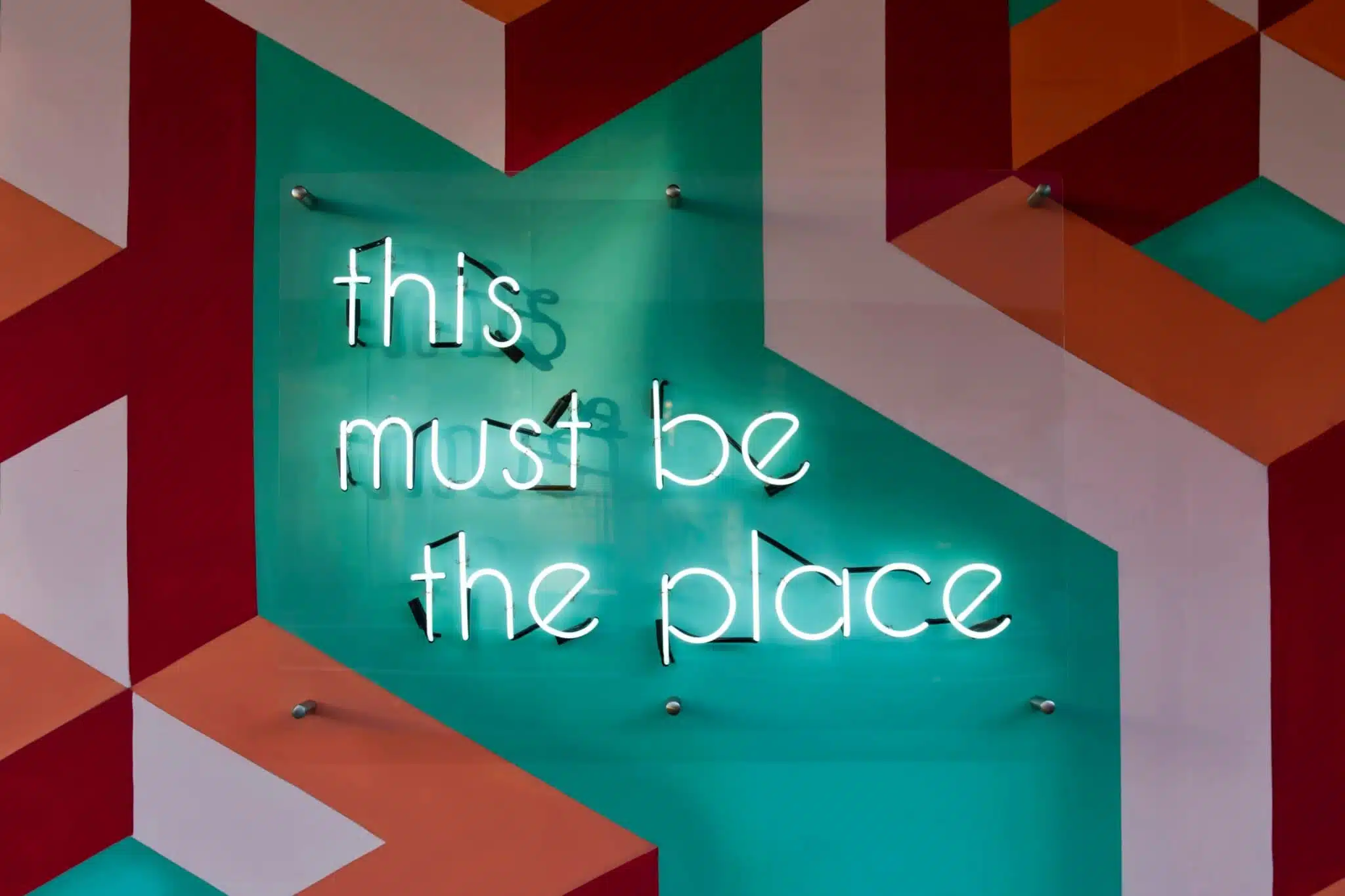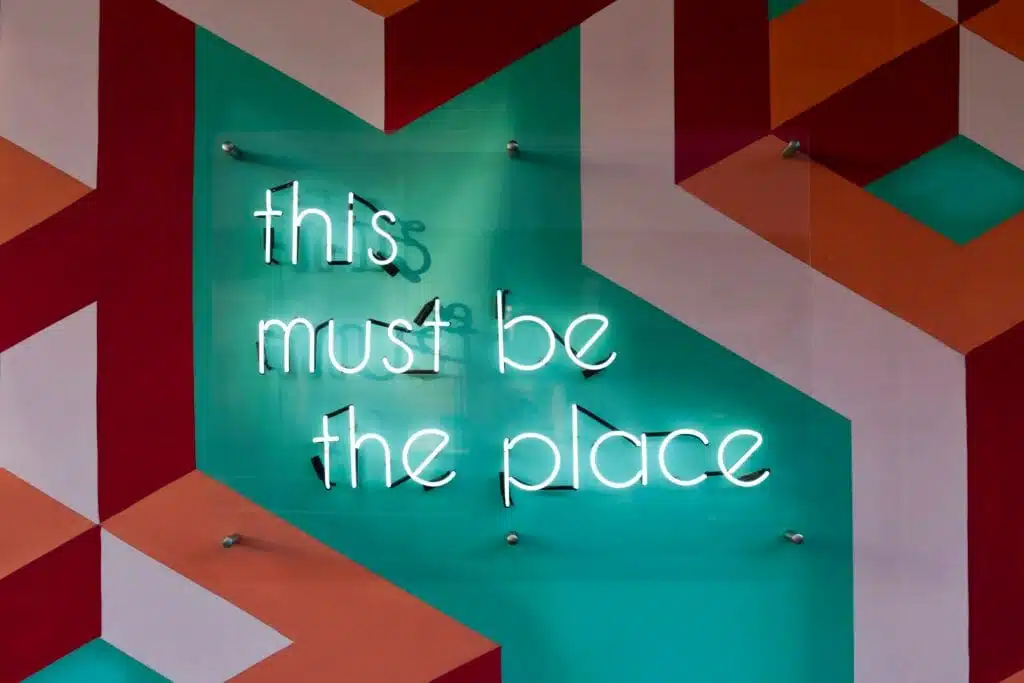 As you can see, most of these curb appeal strategies can have dual benefits. This is especially true for your exterior branding. Not only can this add style to your property, but it can also increase your brand awareness.
Do you have a stunning logo? Have a large image of it installed on your property. Maybe you have huge lobby windows. A giant mural of your logo can be painted on your interior walls. When well placed, it will be visible from the outside, drawing customers in.
Unique and quirky branding strategies can earn your building some valuable attention. This helps your commercial business stand out from the sea of others. Plus, it gives you a chance to share information about your company.
Does your manufacturing business produce auto parts? Have a sculpture of an enlarged prototype installed outside. A bright-colored, illuminated sign of your restaurant's name or fun quote can catch the eyes of potential diners. You can even have a moving image of your retail product offerings projected on the side of your stare.
No matter how you choose to express your brand outside, make sure it's reflected inside as well. Omega's contractors can help you transform everything from your lobby to your conference rooms to make sure they reflect the awesome curb appeal you've created for your space. Customers and employees will love the effort you put into making both your exterior and interior look its very best.
Get in Touch Today With Us To Help You Improve Your Curb Appeal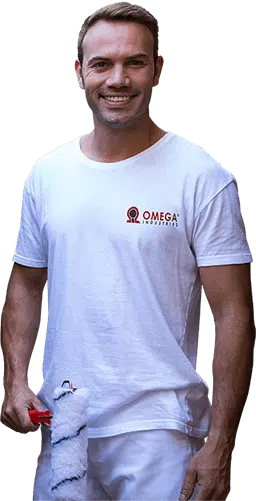 Don't wait to improve your business's outdoor area. Omega can help you enhance your curb appeal in a ton of different ways. We'd be happy to visit your space and come up with a plan to revamp your exterior and make it as safe and welcoming as possible.
Our satisfied customers are thrilled that they chose Omega to boost their curb appeal. We'd love to give you the same awesome benefits of a beautiful exterior. Get in touch today and we'll get right to work on your proposal. We can't wait to meet you and your space!