Picking the right season to paint your business can be hard. Most painters will state that they can paint your commercial buildings at almost any time of the year, but there are some seasons that are the best for you to choose for your painting job. There are many reasons why spring is the best time of year for painting and we will go over them in this article.
If you have been thinking that you should paint your commercial property in the summer or maybe that the fall would be a good time for your painting job, think again. Spring is the perfect time of year for painting and you will see why once we discuss some of the benefits of painting during this season. If you have been thinking about painting your business this year, spring is probably the best time that you could pick for this project.
If you are ready to learn more about why spring is the perfect painting season, read on!
The Benefits of Planning Your Dallas Commercial Painting Project for Spring
1.
The Spring Weather is Perfect in Dallas for Painting
Spring is an ideal season for exterior painting because the weather is so perfect. You will have the right amount of sunshine and warmth to help the paint cure and dry. When the weather is too hot, you might find that your paint will get damaged by heat radiating off the building surface. It can also be hard to get a good base coat on your building if the temperature is wrong.
During winter, the weather is so cold that your paint might not cure properly and you might have to wait many days between painting each layer. This can slow down your painting process and if your area gets lots of snow or rain, your painting job might be stalled for weeks at a time.
2.
Damage Might Have Just Shown up
Spring is one of those seasons where the damage that has been done by the heat of the summer and the cold of the winter starts to show in your existing paint. Many people are not aware that their paint has been damaged over the course of the year until spring rolls around with its varying temperatures.
Spring is a great painting season because you will be aware of the damage that needs to be repaired and you will be taking care of fixing it right away. The longer that poor quality paint is on your buildings, the harder it is to repaint and repair this damage. Getting the paint addressed before your buildings show signs of other issues is critical.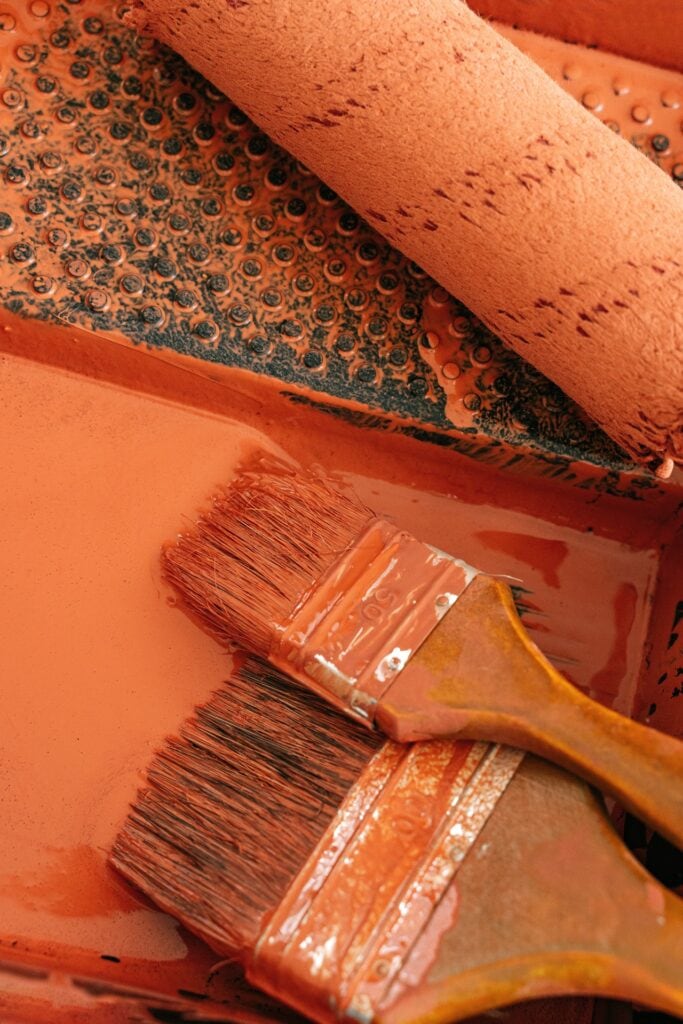 3.
Dallas Painting Business is Picking Up as Spring Approaches
Spring is one of those seasons where business is probably just about to pick up again. If your buildings look shabby or ill-cared-for, this can be a big turn-off to potential customers. This is one of the key reasons to paint your commercial building as soon as the weather starts to shift from winter to spring.
You will find that getting on top of the need to refresh your building's paint before business gets really active can be a huge help overall. You will have painted during a season where it's easier to move staff around or to other locations for a brief time and you will have a beautiful and impressive business building to come back to as soon as the job is done.
4.
Painters Might Not be Busy Yet
Because winter was not long ago, many painters are just starting to gear up for painting season when spring hits. This is a great time to get on the list of things to do for painters that are just warming up for the season. You will likely get a lot of personalized attention at this time of year since most painters are just about to start getting busy again.
Some painters in your area will also offer discounts and other benefits for the first jobs that they pick up in spring and you might be able to take advantage of these perks by being a little bit ahead of the curve. This is why it can be a really good idea to reach out to your painter of choice in the winter months and get on the books for a spring painting service as soon as the weather will allow the job to be completed.

5.
Humidity is Lower
Humidity is the biggest enemy of paint and when you paint in spring, the humidity should be at a minimum. This is one of the best reasons to get your spring painting job scheduled as soon as you know you want to take care of your exterior painting needs.
The humidity in Dallas is not yet at peak levels at this time of year and your overall painting job will be much smoother and have much better results when it is completed in the spring. This is one of the reasons that many people have to wait to have their buildings painted because the humidity has gotten too extreme for the paint to be set up properly.
Spring is the Ideal Time for Painting Your Dallas-Area Business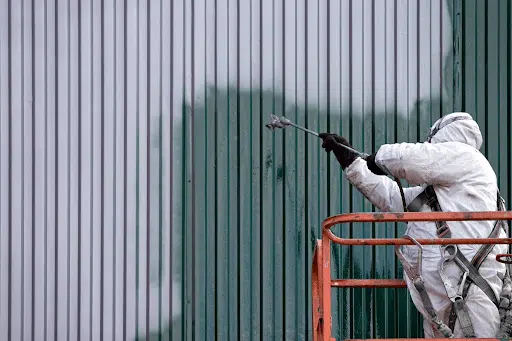 If you are not sure when you should paint your commercial building, you should always pick spring. This is the time of year where you will get the best results and probably also pay the lowest price for the job. There is nothing better than having your buildings repainted and prepared for the tough summer weather to come and you will be glad that you took the time to care for your buildings during the right season.
For those who are not sure when to add exterior paint to a building, spring is always the best time to pick for all of the reasons that we have just discussed. Dallas summers are hot and humid and you should be prepared to take care of your painting needs well before the heat and muggy weather set in.