All business owners wish to have a successful business, and they are always looking for ways to achieve this. Even though there are several other ways in which business owners can gain an edge over their competitors, improve their business and increase sales, at times, it requires something as simple as giving the building walls a fresh coat of paint.
There are several reasons why fresh coat painting would be good for your business, it doesn't matter whether you're just starting a new business or you have an existing business, using a fresh coat of paint on your office walls can grant you several benefits.
Dallas, a city in Texas, boasts of several beautiful commercial buildings that draw in people with their ambiance and artistic structures. If you're planning on setting up a business in Dallas, or you already have an existing one and would love to achieve some level of attention to your business, this article will be listing reasons why fresh coat painting will be good for your Dallas business.
Reasons Why Fresh Coat Painting Is Good For Your Dallas, TX Business
A Fresh Coat of Paint Gives a Good First Impression of Your Dallas Business
When people get to the location of your office, what they'll see first is the exterior part of your commercial building, the impression they get from the look of the exterior part will play a part in their impression of your company.
Moreover, your office building is where you meet up with prospective clients, have important meetings, and sign contracts. If your office is looking drab and unappealing, it can give the client a negative impression of what your business is all about. Also, in recruiting new employees to your company, you want to portray a good and relaxing environment, so your office has to look bright, and fresh.
Furthermore, giving your building a fresh coat of paint will bestow on it a new feeling and look, which will give prospective clients and employees a good perception of your company.
A New Coat of Paint for your Dallas, TX Business Helps You Retain Your Customers
When you start a business, you're going to be concerned with getting new clients and keeping the old ones. Your existing customers are more inclined to stay loyal to your company if it continues to appear beautiful and serene.
Even though there are several other ways to make your customers stay loyal to your business, like giving special events, deals, and offers, an upgrade of the interior and exterior parts of your building will most likely keep them coming back.
Moreover, if you ignore the declining state of your office building, it might make your customers lose interest in patronizing you. No one wants to be associated with a company whose building has lost its shine over the years. So you should do a fresh coat painting job on the interior and exterior of your office building, so your clients/customers can keep coming back.
Paint for Your Dallas, TX Business Will Help You Boost Your Employee's Productivity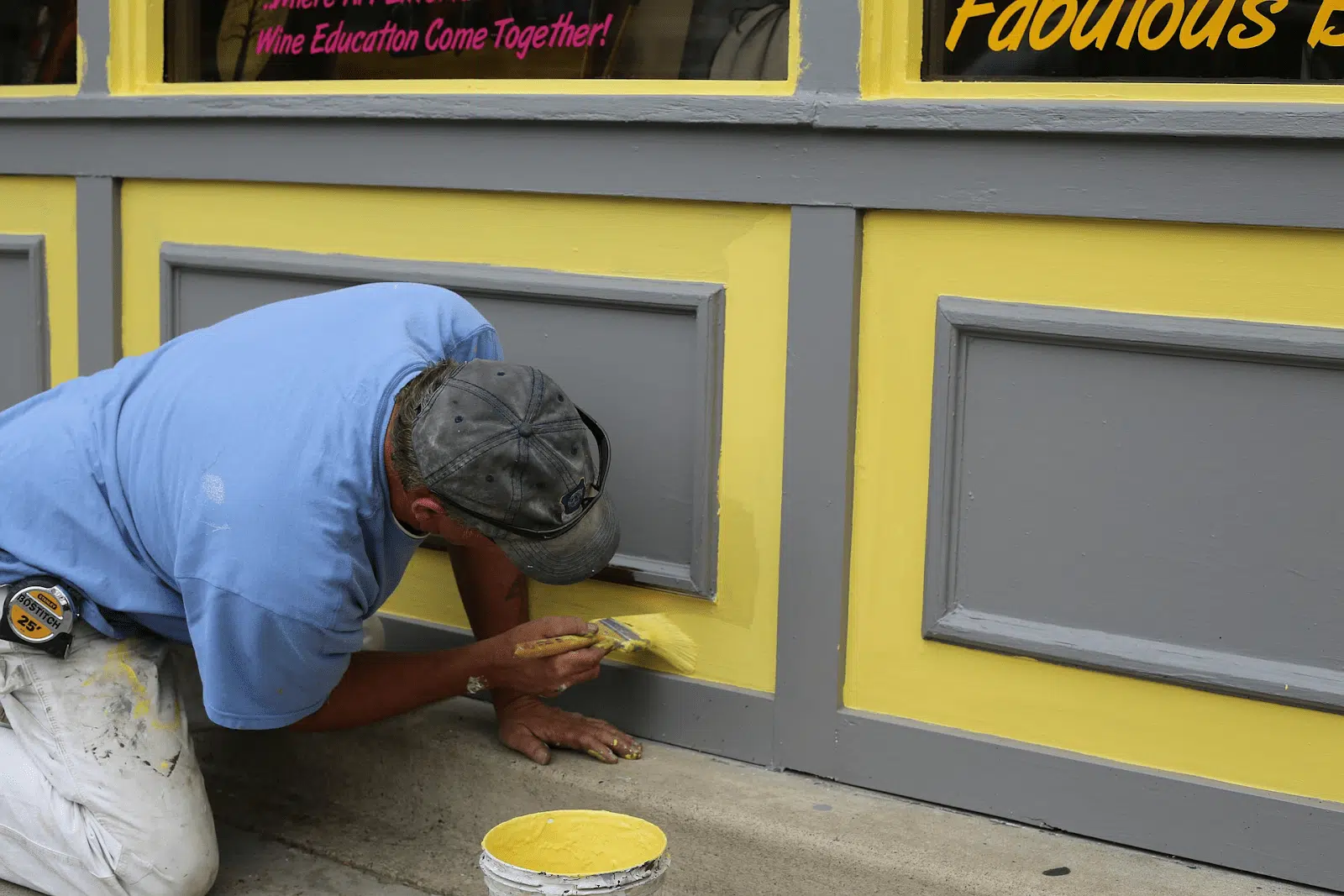 While you can't have a business without clients/customers, you can't also run a business smoothly or effectively without employees. The people working for you deserve to work in a bright, clean, and fresh environment.
Moreover, for most people, the office acts as their second home, and everyone wants a place where they can work in a comfortable and relaxed manner. Giving your building a fresh paint job can help you achieve this for your employees.
Additionally, a clean, bright, and fresh workspace can leave a permanent impact on the productivity of your employees. Studies have shown that when employees are happy in their workspace, they tend to be more productive and are more inclined to stay at that company.
Therefore, giving your business building a fresh paint job will create an attractive work environment for your employees, which will go a long way in boosting their morale and productivity. Studies have also shown that when office interiors are painted in certain colors, it improves the mood of the employees.
Conclusively, aside from boosting an employee's confidence and productivity, working in an environment where the walls are neat, clean, and nice also makes them feel energized and refreshed.
Boost
The Value of Your Dallas Commercial Building With
Fresh Coat Painting
The value of your commercial building depends mostly on its appearance. Using a fresh coat of paint on the interior and exterior walls of the building can make it increase in market value.
Also, whenever you want to sell your business or you're in the process of relocating to a new location, as long as your commercial building looks beautiful on the outside, and well maintained on the inside, it allows you to offer it up at the highest possible price.
Besides, apart from your home, your business is your most valuable investment. To make sure that it continues to increase in market value, you have to ensure it is kept in a pristine condition. The exterior and interior walls of your building cannot be dirty, cracking, or stained, this will not give a good impression of your company.
Furthermore, the curb appeal of your commercial real estate is what gets buyers to look at it. Prospective buyers can visualize what they want to use your commercial building for when the interior and exterior space look beautiful. Also, giving your building a new paint job allows you to make a tremendous investment in the building's prospective resale price.
A New Coat of Paint Will Allow You to Increase Foot Traffic to Your Dallas Business
People tend to focus more on buildings that are attractive and look modern. To increase foot traffic to your business, the exterior of your building has to look spectacular, because this is what people will see first.
Besides, your commercial building is a physical representation of your business, so whether your business requires people to pop in or not, painting the exterior still leaves a good impression on people.
Also, how the interior space of your building looks will determine whether customers will stay longer or not. Painting your interior space with fresh paint will give your business a more alluring look and make customers spend more time in your company.
Furthermore, when your building is bright and clean, it portrays to the local area where your business is located that you're a well-established business. Adorning the exterior of your building with beautiful colors is great for your surrounding area, it also shows that you are an active, participating member of your community.
Make Your Dallas, TX Business Look Modern With Fresh Coat Painting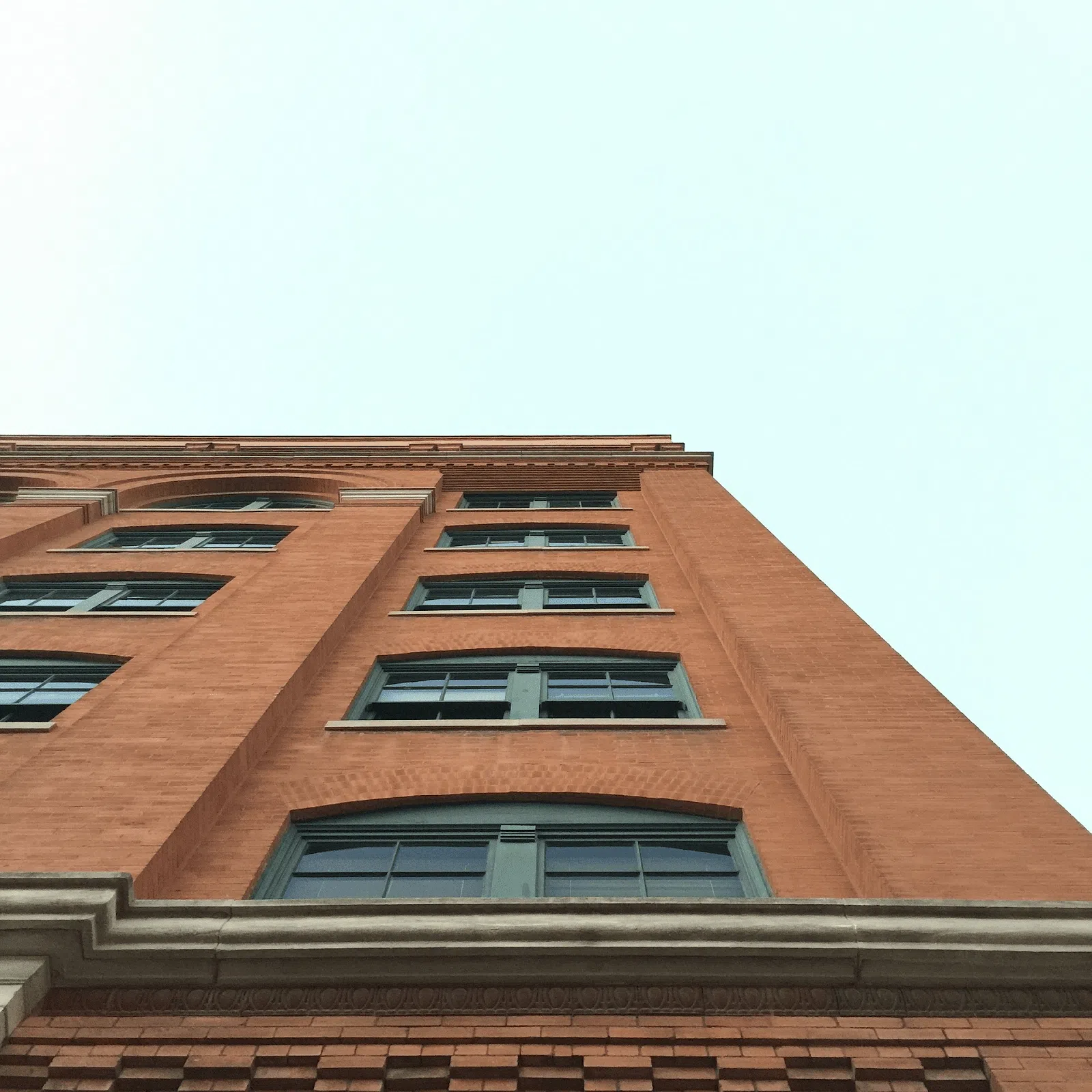 Just like cloth trends come and go, the same can be said for color trends. A color that looks cool and trendy now might look stale years from now. Also, when your office looks outdated and behind the times, it might give your clients the impression that you are resistant to change or old-fashioned, which can be bad for your business.
Moreover, updating your office space with new and popular paint colors can help your commercial building look more modernized and trendy. While it's not necessary to change the paint color you use every year, using a modern paint color every time you paint your building can give it a delicate refreshing look.
A New Coat of Paint Will Help You Protect Your Dallas Building
When you regularly paint your commercial buildings, you are taking preventive measures against damage from moisture, weather, insect infestation, and mold. Also, no matter what kind of paint you use on the walls of your building, they will eventually fade.
Therefore, you must regularly apply a fresh coat of paint to your buildings when the colors start fading or the gloss degrades. When you disregard these incidents, they leave a negative impact on the image of your company and make your building vulnerable to damage
Furthermore, applying a fresh coat of paint to your commercial building is a cheap investment in your building. It prevents your building from deteriorating to the point where you might have to pay huge amounts to repair it. Also, when you paint your building, you're ensuring that it stays in good shape for a long time.
Doing A Fresh Paint Job For Your Dallas, Tx Building Can Help You Rebrand
When your business develops, there might be a need for you to upgrade your logo, put up a new sign or redesign your website. It can also mean adding new colors to the color scheme of your business logo. Also, it could mean that you want to change the colors used entirely.
Besides, Doing a fresh paint job on your building can help you rebrand your business in 3D. Instead of the usual white color scheme expected with most commercial buildings, a new color-matched Interior and exterior wall can change up the look of your business.
Furthermore, getting a fresh paint job could be a sign of a change occurring within the company, like new ownership. If you are recently bought out an existing business, giving the office building a fresh coat of paint helps to notify people that you're starting anew. Also, it is possible to signify a change in direction or celebrate a milestone by giving the building a new paint job.
Meet Government Regulatory Requirements
Paints used on the walls of buildings constructed before 1978 had a lot of lead in them. If your commercial building falls under this category, any painting project, repair, or renovation you do can release hazardous lead chemicals into the air.
Therefore, to combat this, you might be required to eliminate the hazards of the lead paint by adding a fresh coat of paint, before you begin any renovation or repair.
Furthermore, some federal and local regulations govern the sustenance of commercial buildings, by painting your building with a fresh coat regularly, you are ensuring that you adhere to some of these regulations.
A Fresh Paint Job For Your Dallas Business Will Give You An Edge Over Your Competitors
Every business has a rival or competitor, to remain at the top of whatever niche your business is under, you have to continually update your business looks and portfolio.
Besides, even though you provide your clients with some of the best services in your industry, if your competitors have a better and well-maintained office space, your clients will be more inclined to switch over to them.
Although painting a building might not be the first thing that comes to mind when you need to gain an edge over your competitors, proper maintenance of your building can still influence a client's choice.
For example, you have two game stores side by side in a shopping mall. Store X has a beautiful and colorful mural all around it, while Store Y just looks bland with the colors peeling or fading.
Therefore, when you enter the mall, your eyes will be drawn to Store X because of its beauty. Whether they have good products or not, you'll be more willing to visit Store X than Store Y. This goes to show that when a building has a good image, it influences the client's choice.
Colors You Can Use To Influence The Mood of Your Dallas Business
The mood of your business can be influenced by the colors you utilize on your building walls. They have a way of influencing how your customers feel whenever they come into your building, and how your employees feel every day while working for you.
The colors you choose can also help your employees focus more on their jobs and increase their productivity. Below are some colors you can use on your commercial building, and the kind of mood they influence.
Black
Black symbolizes authority, strength, or power. It can be quite overwhelming if it's overused, so make sure to use it in moderation. You can also use it as a tone color
Red
Red symbolizes excitement and urgency, it is a bright color that makes you feel energized. Also, the color red can be used in gyms, and restaurants, because it motivates movement, passion, and improves appetite.
Green
Green is a symbol of nature, and it can be used to promote the environment. This color is appropriate for businesses in the financial industry because it encourages decisiveness. When you use the color green on the interior wall of your building, it puts your clients and employees in a relaxed mood.
Purple
The color purple is associated with respect, wisdom, and royalty, using this color promotes creativity and problem-solving skills amongst your employees. Many businesses in the beauty industry make use of this color.
White
White signifies purity or pureness. Using this color on your building expresses a pure and clean environment. You can also use it as a blank canvas to promote other creative designs the company might want to add.
Blue
Because it is usually associated with the sky and water, the blue portrays feelings of peace and tranquility. Most conservative brands make use of this color because it also signifies security and reliability.
Also, if you want a space where people can gather comfortably, then you use the color blue. You can also use this color if you want to promote productivity among your employees.
Gray
Gray promotes feelings of solidarity and practicality in the work environment. It can also be used as an accent color with other bright colors like red and yellow
Orange and Yellow
These bright colors promote optimism and cheerfulness in the office. Orange and yellow are not used frequently because of their bright nature. If you're planning on using these colors, you should use the lighter shade, so you don't overshadow the value of your building.
How Often Do You Need To Paint Your Dallas, TX Commercial Building
Several benefits come with adding a fresh coat of paint to the walls of your building. Once you have understood the things you stand to gain from painting your building, you might be wondering how often you need to paint to get these benefits.
Several factors affect how often you'll need to paint the exterior and interior of your commercial building. The type of paint you use on the outer part of your building is different from the type you'll use on the inner part.
Paint Exterior Walls Of Your Dallas Business
The paint used for exterior walls is usually made of acrylic latex, which makes it last longer due to fact that the outer walls are more exposed to weather conditions. How long an exterior paint job will last depends on the quality of the paint.
Moreover, high-quality paints tend to last for extended periods than low-quality paints. Generally, the exterior walls of a commercial building only need to be painted every 5 to 7 years
Paint Interior Walls Of your Dallas Business
Interior walls don't suffer from exposure to harsh weather conditions like the exterior walls of a building, so the paint job done on them tends to last longer. Although there's no set number of times you have to paint the interior walls, it is better to do it once there are signs of molding, chipping, or stains.
Therefore, once you notice that the paint job in your office space is starting to wear, it's time for you to repaint, even if customers won't be entering the office space, your employees need to know that you take management of your business seriously. The interior walls of an office building should be painted every 2 to 3 years.
Painting Your Dallas, Texas Commercial Building
There are several reasons why you need to paint your commercial building. Not only does it help you give a good impression to clients, but it also helps you keep your employees in high spirits, thereby increasing their productivity and your profit.
Also, the various colors you use on the exterior and interior walls of your building can influence the mood of your employees and clients. We have been able to list some of the reasons why painting your building will be a good investment for your business.
Now you can update the colors of your building walls with the knowledge of the benefits that fresh coat painting will afford you.