Commercial drywall contractor
Need experienced drywall installers and stud framing experts? Omega has developed a large team of highly trained, experienced and background checked drywall contractors.
Our core expertise include:
Drywall Systems
Interior & Exterior Metal Stud Framing

Thermal and Acoustic Insulation

Acoustical Ceilings
Great alternatives to wood framing such as light gauge metal studs not only provide a long-term solution to interior framing, but is also cost efficient. Expert framers are the most important tradesmen on a construction site. Their workmanship sets the tone for the following contractors.
Thermal & Acoustical Insulation
Ensure your project gets the right energy saving solutions installed within the walls and ceilings. We install the right soundproofing & thermal insulation systems, for what you need. We provide a custom solution for every project and avoid a template approach to our insulation services.
We are familiar with a range of complex acoustical ceilings whether for aesthetics or functional use. Our installers understand CAC, NRC to STC scopes and provide technical advice coupled with an experienced workforce to carry out the install.
Drywall Contractors in texas
Omega's Drywall guys
How to tell the difference between drywall guys? FirstWe recruit and develop the best quality commercial painting tradesmen in Texas. Omega set the bar, providing a premium painting service and our clients notice the difference. Our painters have strict guidelines to adhere to, such as no smoking or eating onsite, our work hours are set with punctual start, breaks and end of day clean up time.
Our commercial painters have training in different types of spray applications, using man lifts safely and overall long term experience on busy job sites. We create a systematic approach to every project with clear communication to all stakeholders on the progress and updates.
How We Work
Our management formula is time tested with a history of success. Our comprehensive process exceeds our clients' expectations from quote to completion.
Stage 1
Review site documents & scope
Complete take-offs and competitive bid price
Stage 2
Safety site audit and documentation
Staff "Code of Conduct" induction
Project timeline and specifics communicated to client
Site mobilization and set up (signs, barricades and clean up station)
Application of scope and daily clean up
Stage 3
Site review and punch list complete
Client walkthrough and future maintenance advice
Feedback and completion review
The Difference
With us, there's no risk. Yes, it's that simple. Other contractors may offer a crazy deal but then you find out there's no site supervision or they pretend to have the expertise in commercial projects, before you know it, the paint is not on the wall within the time required, or surfaces not correctly prepared.
We watch your project like a hawk and ensure:
The scope if being followed with reference to the manufacturers' guidelines
OSHA safety compliance
EPA compliance
You will have your commercial painting project managed by qualified supervisors and painted by background checked experienced commercial painters.
Commercial Construction services
Texas based contractors that handle everything drywall and complimentary services.
Why Omega ?
Commercial drywall contractors need to be well educated on range of different products, brands and accessories. We take pride in investing into our workforce training and development. Our contractors know what, when and how to use specific materials when faced with a challenge. Every crew has a supervisor who manages quality control and daily progress reporting.
Get that Texan treatment
If you're trusting us with your project, we ensure a service second to none, like we would if you were family. We provide a transparent process, with the right amount of progress communication without being annoying! You will know exactly who is on your property, what we are doing and how it's being done.
Choosing a drywall contractor will define your project
It makes no difference how good your painters are ! If your drywall contractors cannot hang a wall properly or set the right level finish, you will need to restart the process. Thats why more GCs prefer Omega's drywallers, because we get it right the first time and control the whole process from framing to hanging to painting.
We chase repeat business not change orders
We are upfront on everything. The benefit of having an established 5/5 reviewed business, is that we are not desperate for work or burn and churn clients. So, we aren't the type to draw you in with a low-ball quote and then set up traps for change orders, this is a common industry practice that we do not agree with and will not participate in. We will tell you exactly what you need and even don't need, so you know you won't get hidden extras.
Success Stories
From small interior painting to large external repaints, our clients are nothing but positive about their experience with Omega Industries.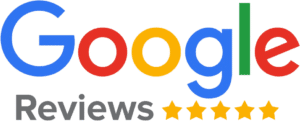 Omega Industries did amazing work for me and my company. Ash was great to work with and even finished the job early. I was impressed with the quality of his work as well. I look forward to hiring them again for our next project!

Parrish Whitaker

12/06/2018

All the way through the process of my paint project, Omega Industries showed care in their work. The project managers were very professional, the paint crew was receptive to feedback, and the paint project was of excellent quality. I would highly recommend Omega Industries.

I personally have dealt with countless contractors throughout my 10+ yr industrial career where I can honestly say that Omega Industries provides straight forward quality service. Unlike many, they stayed true to their time frame and completed a top notch project that exceeded my expectations. From the first day Ash formulated the exact floor plan I was seeking, to the last day the urethane coating was laid over the epoxy, there is one word to describe it all... Flawless. This was done over the week of Thanksgiving and I am already planning our next project for the new year. To say the least, I highly recommend this ambitious crew.

Ash and his team at Omega Industries are extremely professional and offer the highest level of service. It is no surprise they are among the best in the business! If you are considering them for any project, you will not be disappointed.

My company had a wonderful experience working with Omega, and in particular Ash Shetty. Omega painted our new office in a timely and affordable manner. Ash was a pleasure to work with, he is a master of his craft. Omega's paint crews were timely, disciplined, and professional. Great experience, highly recommended.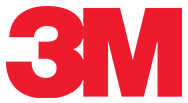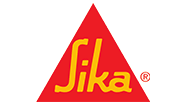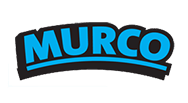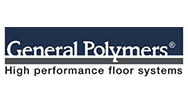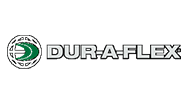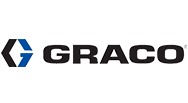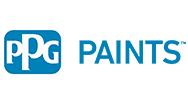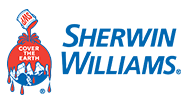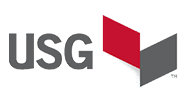 Are you a drywall contractor looking to join Omega?
Do you have 5+ Years Experience & references?
Are you willing to undergo regular background & drug tests?

Do you like great pay, paid vacation and medical benefits?
Success stories
Let our projects do the talking. Our clients have achieved incredible results!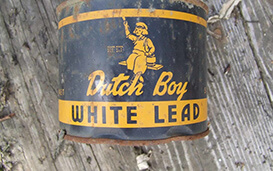 Why Lead Paint was created in the first place? Ancient Romans were the first people to use lead in their everyday lives. Lead was used as a food and wine additive, in dinnerware and paints. Pipes that transported water during the Roman Empire were made up of lead. The...
The latest from Omega Frontline.
Get into "must reads" from your trusted team of experts.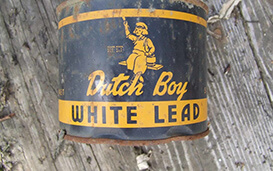 Why Lead Paint was created in the first place? Ancient Romans were the first people to use lead in their everyday lives. Lead was used as a food and wine additive, in dinnerware and paints. Pipes that transported water during the Roman Empire were made up of lead. The...
Frequently asked questions
Here are common questions customers ask us. Have a different question? Scroll down, fill out the form, and just ask.
Will you be the lowest bid?
No. We're a leader in providing highly skilled/specialized services because of our focus on safety and workmanship. No cutting corners on safety or being shady about the number of coats applied. There are many contractors that focus on being the lowest bid, which in eventually turns out to be a liability, unskilled labor or unchecked backgrounds. We are not one of them. Our focus is delivering a premium finish that lasts longer than the memory of the paying the price. This why over 85% of our work comes from repeat clients.
Why are Omega Industries Painters
Very simply, we found an opportunity when GC's, property owners and commercial businesses were looking for technical expertise to avoid costly errors when making technical decisions. Just like when you go to a dentist, you don't tell them what you want, you expect their expertise and extensive training to serve you. We found many contractors disappearing into the sunset after getting their check or not honouring warranty claims due to poor workmanship. Our business model is based on providing heavily vetted, educated and skilled labor in combination with selecting quality materials. You get exactly what you want from a commercial painting contractor, i.e. clean worksite, skilled workmanship, background checked staff – without the dramas of unsafe practices, paint that cracks within a month & disappearing acts.
Do you focus on big or small projects?
Everything! From touching up a wall to multi-storey external repaints. We have a large crew who have worked across a range of industries from a retail store to industrial storage tanks. Chances are we've worked with on a similar project with close variables, which makes our services the risk-free option.
What's your availability to start a project?
We need roughly 1 week notice depending on the scope and type of materials. Omega project managers are pros in scheduling, so we will make it work by pulling a few levers here and there internally to make it work! We didn't grow from 1 employee to over 200+ in five countries, by telling clients we were booked out for months or too busy.
REQUEST A CALL
Get in contact to reserve a confidential site assessment with one of our experts.

Let's get the job done right. Let us know a bit about yourself and we'll design a plan of action for your project needs.